Is It Necessary to Stem Herbs?
Do You Take the Time to Stem Herbs?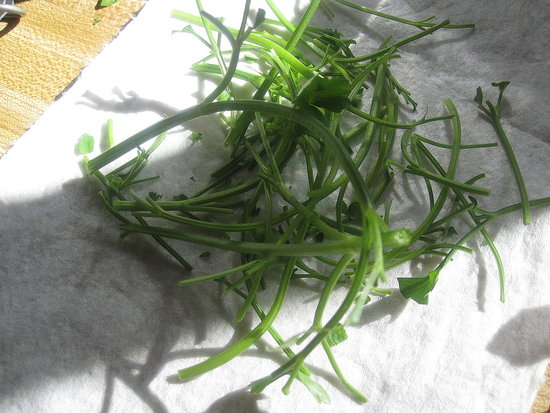 Whenever I watch Giada de Laurentiis, Rachael Ray, or Ina Garten on the Food Network, I'm always a little surprised at their use of herb stems. None of them take the time to remove the leaves from the stem and simply chop the whole thing. For some reason, I don't like to include stems and always take the time to pick the leaves off of softer herbs like basil, sage, parsley, and cilantro. I'm wondering, is this a weird habit that I alone practice? How do you feel about herb stems?