Negroni Recipe
Happy Hour: Negroni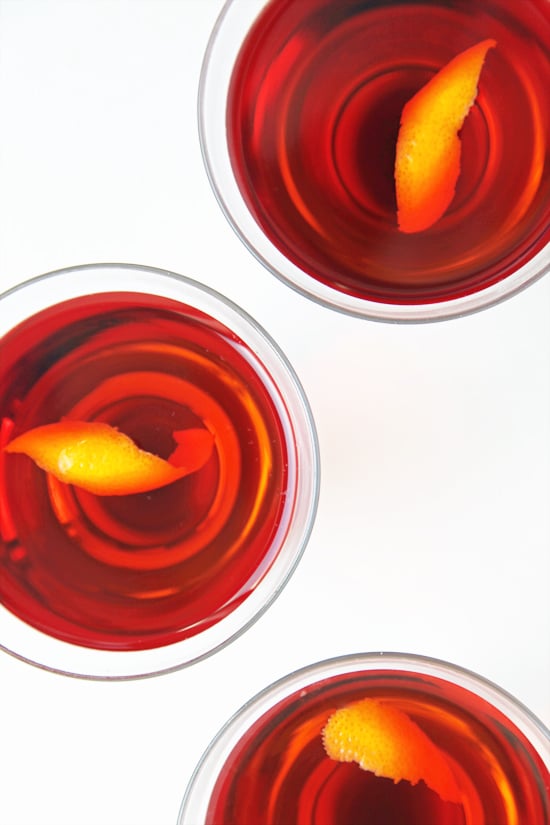 Until recently, I assumed that Campari and its slightly milder cousin Aperol were love-it-or-hate-it aperitifs. But after cautiously trying a sip (and then another) of an expertly mixed Negroni while out to dinner one night, I discovered that, like many of the finer things in life, these bittersweet spirits are an acquired taste.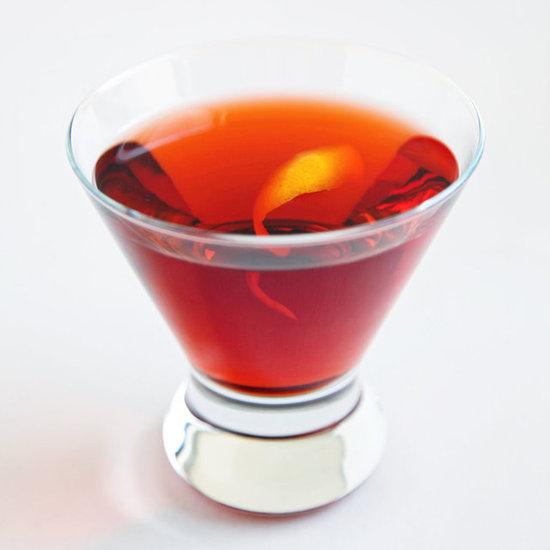 Since then, I've been sipping, swirling, and nibbling on everything and anything Italian, bittersweet, and glowingly bright red-orange. But tempted as I may be by riffs on the classic, I keep coming back to my first love: the negroni. Complex and with a heady perfume, this classic cocktail somehow seems appropriate year-round. Its bitterness helps to refresh the palate between bites of fatty braised meats come Fall and Winter, and when temperatures rise, it acts as internal air conditioning. A word of caution: this beverage is 100 percent alcohol, so pace yourself, lest you feel 100 percent awful come the next morning.
Keep reading for the classic recipe.
Ingredients
1 ounce gin
1 ounce Campari
1 ounce sweet vermouth
Orange twist, for garnish
Directions
Fill the base of a cocktail shaker or pint glass with ice, then add gin, Campari, and vermouth. Stir vigorously until well-chilled.
Strain into a chilled cocktail glass, and garnish with an orange peel. Alternatively, serve in an old-fashioned glass over ice.
Makes 1 drink.
Information
Category

Drinks, Cocktails

Cuisine

North American