Neil Patrick Harris New M&M
M&M's Unveils a Brand-New Brown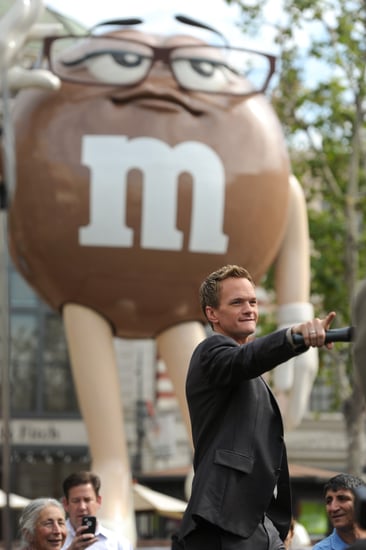 Time to share the spotlight, Green M&M — there's a new candy in town: Ms. Brown.
The new gal on the block (and sixth M&M color) was unveiled at two events on Monday — one at M&M's World in New York and another at The Grove in LA, with none other than Neil Patrick Harris on hand to unveil the latest M&M's character.
With her trendy thick-rimmed glasses and witty smirk, Ms. Brown joins the Green M&M to form a kick-butt girl power duo amongst a band of male characters (red, yellow, blue, and orange). She's set to make her speaking debut on Super Bowl Sunday. If Ms. Brown's anything like how NPH described her — "kind of feminine," "smart," and "savvy" — then we can't wait to welcome her to the (24-count candy) pack.
What do you think of the new hue? Are you excited for a new M&M's color?