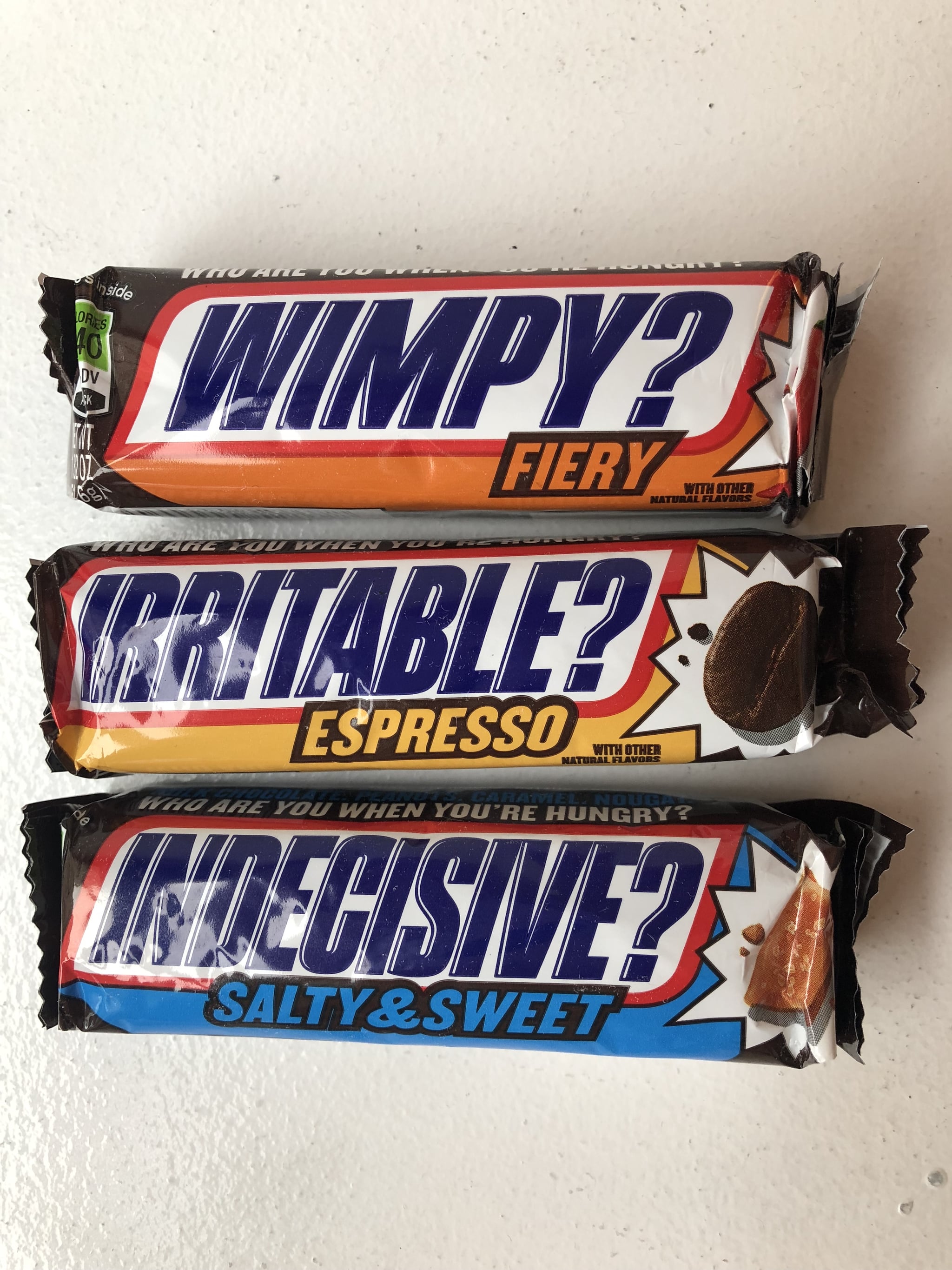 Get out your calendars, candy fans, because Snickers is going to have three new flavor options next Summer! As part of Snickers's Hunger Bar collection (you know — the bars with sayings on the wrappers [1] about who you are when you're hungry), the new flavors include Fiery, Espresso, and Salty & Sweet.
The new candy bars will be everything you love about a Snickers — chocolate, peanuts, and caramel, but the nougat will be infused with a rich new flavor. The Espresso bar will obviously have espresso, the Fiery bar will have chili pepper, and the Salty & Sweet bar will have salted caramel. The limited-edition Snickers will be on store shelves next June, but we have a sneak peek of how they taste so you know which one to grab first when the time comes!
Fiery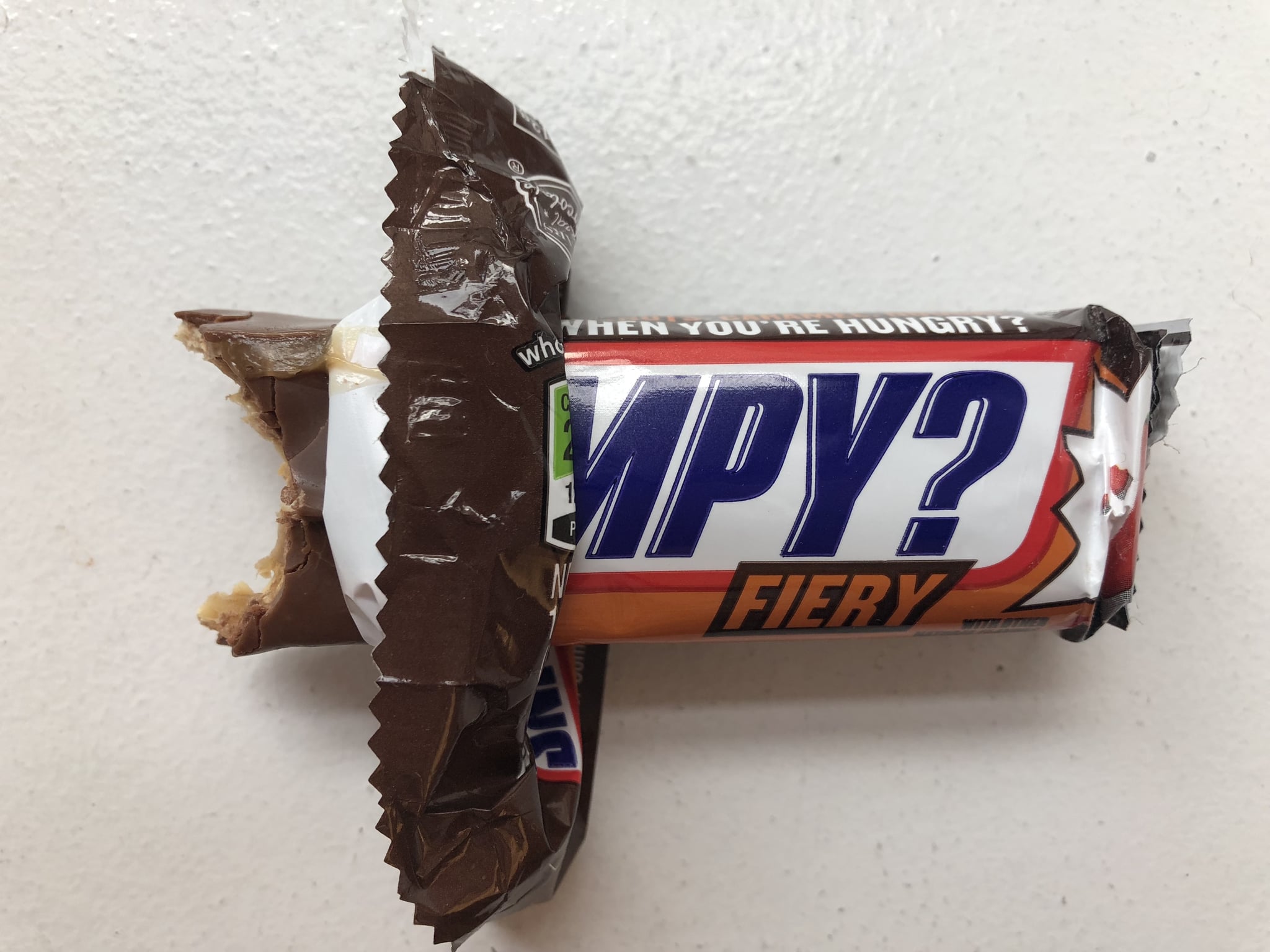 When you first bite into the Fiery Snickers, you don't get the heat, but just wait for it. After chewing and swallowing, you'll feel the chili spices in your throat, and it packs a little bit of a punch!

Salty & Sweet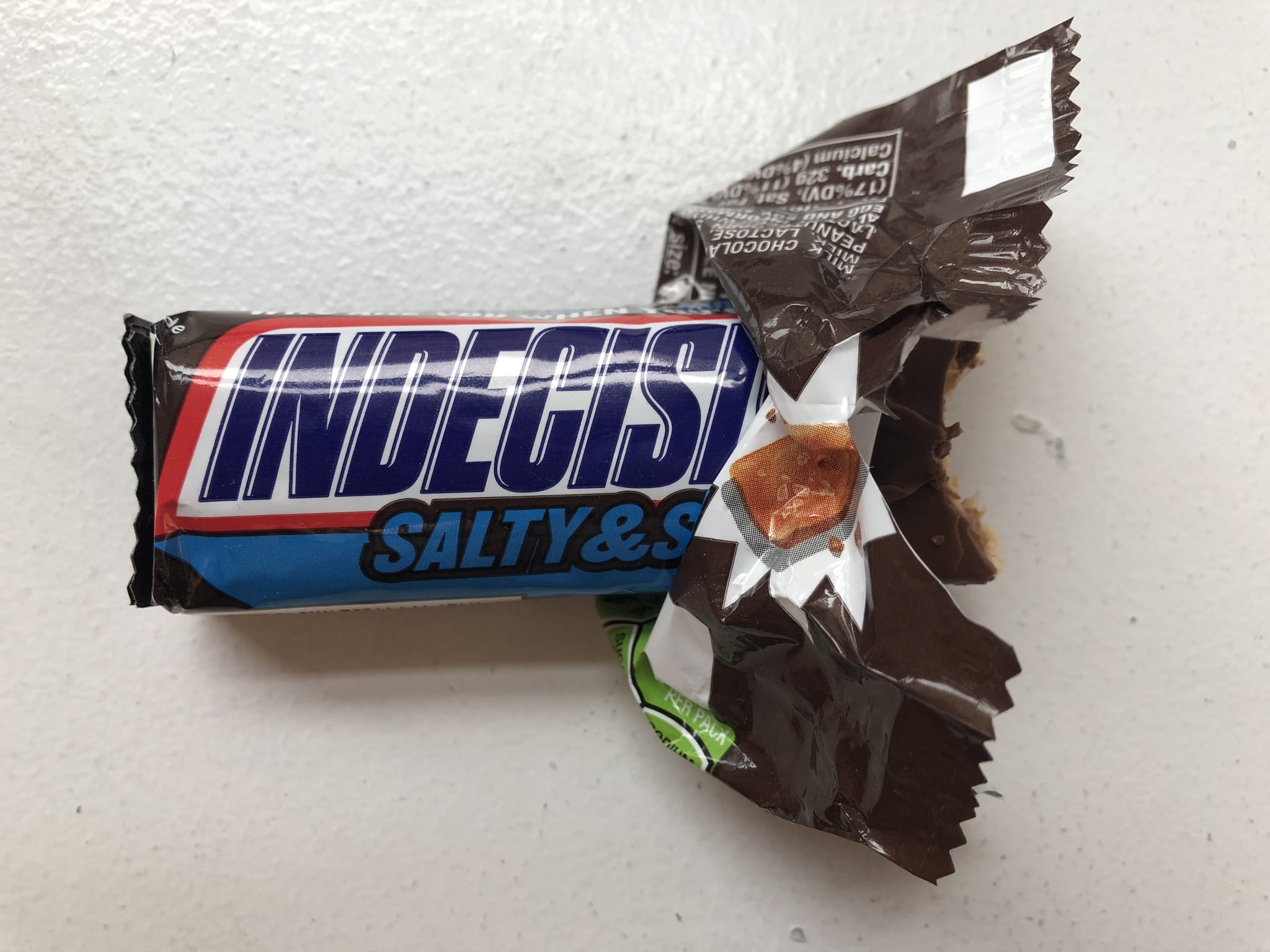 The Salty & Sweet Snickers tastes nearly identical to a regular Snickers bar. It has an added hint of salt to give it a contrast to the sweet, but if you don't want to stray far from the original, this is the one to go for.

Espresso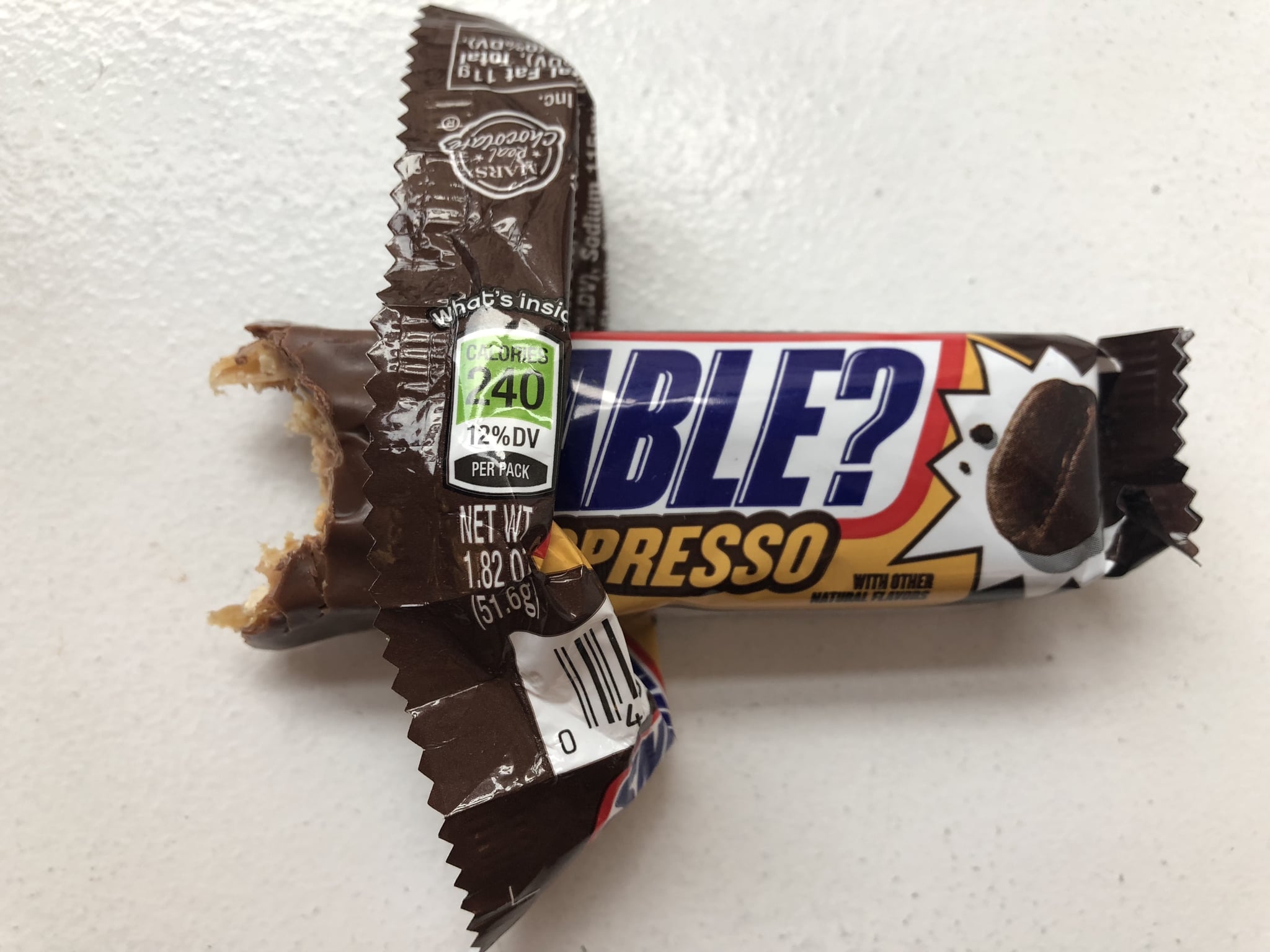 You can smell the espresso flavor as soon as you open this candy bar. It's not an overpowering taste, but it's very present and blends well with the chocolate flavor. The combination actually almost takes on a bit of a coconut flavor, which I'm a huge fan of. This one is definitely a standout.