New Starbucks Blonde For Weak Coffee Drinkers
Introducing Blonde, Coffee Lite For Starbucks Fiends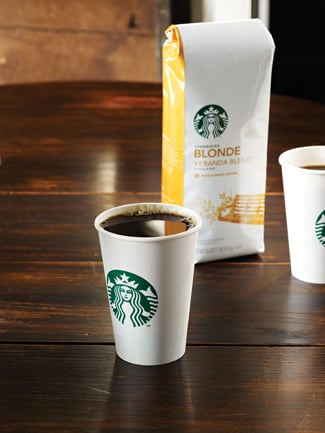 Do you belong to the camp of believers who are convinced Starbucks's coffee is way too strong? If so, there's a new blend for you.
Enter Starbucks Blonde, a new "super-premium light roast coffee." It was unveiled in New York today and will roll out in Starbucks stores, and as whole bean, roast, ground, Via, and K-Cup packs in supermarkets as well, come January 2012.
Perhaps weak coffee will take off just like low-alcohol cocktails have in the past year. I'm curious to know: will the super-light coffee come with a lighter price tag as well?