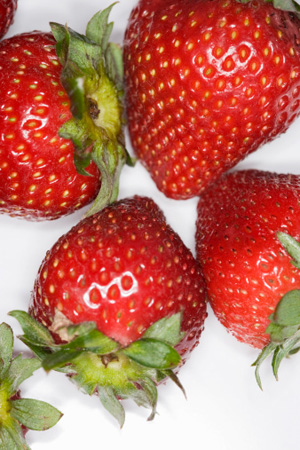 Strawberries aren't just delicious; they may also help fight certain kinds of cancer. A preliminary study suggests that strawberries could potentially prevent esophageal cancer.
Oncologists at Ohio State University showed that freeze-dried strawberries, when dissolved in a glass of water twice a day for six months, slowed the growth of precancerous lesions among subjects. Although the study employed the use of freeze-dried strawberries, researchers suggested people can still benefit from eating fresh strawberries on a daily basis.
These findings challenge a European study that shows higher fruit intake doesn't change cancer risk. Still, I'll take an excuse to eat more strawberries; they're delicious and in season. Would added health benefits inspire you to eat more fruit?