New Wine Bottle Design Includes Built-In Decanter
Why a Decanter's Days Could Be Numbered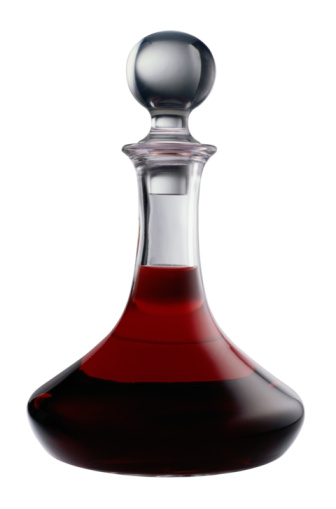 If you asked for a wine decanter over the holidays and didn't get one, fret not: you may not even need one in the years to come. The formidable Spanish chef Martín Berasategui, at his eponymous three-Michelin-starred restaurant, has designed a bottle that contains its own breakthrough built-in decanter.
Berasategui's glass container is similar to a traditional wine bottle, save for a special pinched chamber at the bottom that's designed to capture any undesirable dregs. A number of wineries, including northwestern Spain's Adegas Moure, have already signed on to use the unique bottles, as they're a more natural way to address wine sediment than conventional filtration methods — although there's no promise that the new bottling will properly aerate the wines.
So if it was a Vinturi that you were craving, you'd better keep it on the wish list.