Nonstick Liners For Cookie Sheets
3 Tools For Quick Cookie Sheet Cleanup
Making cookies, candies, and other pastries is a fun and delicious activity — that is, until it's time for cleanup. Here are three must-have items for quick cookie sheet cleanup, so you can spend more time savoring your piping hot treats.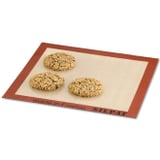 Silpat Silicone Cookie Sheet Liners ($25) — Even though Silpats are on the expensive side, they will distribute heat evenly to your cookies and are completely nonstick, so you never have to grease your cookie sheet. Silpats are also great to use when making sticky candies like toffee, candied nuts, or caramel corn.
See more cookie sheet liners.
Kitchen Supply Parchment Paper ($6) — If you don't have a silicone liner, parchment paper is the next best thing. It's nonstick, so you won't need to grease it. Cookies, scones, or meringues will cook beautifully and release easily. If you are cake baker, you can also line cake tins with parchment paper for easy release.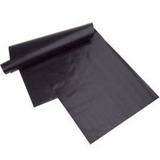 IMCG Non-Stick Liner Roll ($20) — These are a big hit in Europe. You can cut them to fit your cookie sheet. They are nonstick, reusable, and dishwasher safe. They work well on everything but are especially good for pizzas, croissants, and other pastries.