Num Pang Coconut Tiger Shrimp Sandwich Recipe
This Cambodian Sandwich Will One-Up Even the Best Bánh Mì
Bánh mì? Been there. The num pang is the next big sandwich thing. Made famous by the NYC sandwich shop Num Pang, this Cambodian street food was one of the first sandwiches the POPSUGAR editors insisted I sample upon moving to New York. For our first on-location episode of Between the Bread, we traveled to the flagship restaurant to taste the popular coconut tiger shrimp num pang firsthand. Watch as cofounders and owners Ben Daitz and Ratha Chaupoly show us how to assemble this easy and outstanding sandwich.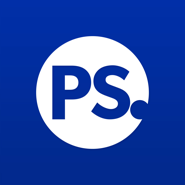 Coconut Tiger Shrimp Num Pang
From Num Pang
Ingredients
30 tiger shrimp
1/2 cup shredded coconut flakes
1/2 cup coconut milk
Pinch of salt
Pinch of ground black pepper
3 12-inch French baguettes
3 tablespoons butter
Carrots, shredded and lightly pickled for an hour in sugar, white vinegar, salt, and pepper, to taste
Cucumber slices, 1/2-inch thick
Chili mayo (see below)
Cilantro
Chili mayo:
1 cup of Hellman's mayo
1 1/2 tablespoons sambal chili sauce
1/2 teaspoon sugar
Pinch of sea salt and ground pepper
Directions
In a medium bowl, mix mayo, sambal chili, sugar, salt, and pepper until combined. Set aside in fridge until use.
Clean and butterfly shrimp, and set aside in fridge on top of ice.
Pickle carrots, slice cucumber, and pick cilantro leaves.
Cut baguettes into six 6-inch servings.
Heat oven to 350 degrees. Lay coconut flakes on a 1/4 sheet pan, and toast until lightly brown, 4 to 8 minutes, while turning. Set aside to cool.
Using a toaster oven, split bread in half, and lightly toast until crisp brown.
Spread chili mayo on both sides of bread, and lay sliced cucumbers, pickled carrots, and cilantro.
In a medium pan, heat butter and lightly sear shrimp with butter, salt, and pepper. Slowly add coconut milk to caramelize.
Place five shrimp per sandwich, add toasted coconut flakes, and enjoy!
Information
Category

Main Dishes, Sandwiches

Cuisine

Other Asian

Yield

Serves 6