Nutella Pound Cake Recipe
Say "I Love You" With Nutella Pound Cake
Valentine's Day is the perfect time to make sweet treats for the ones we love, and since my love is a chocoholic, I get to try out a couple of new chocolate recipes every February. This month: a decadent Nutella pound cake that will make your sweetheart swoon.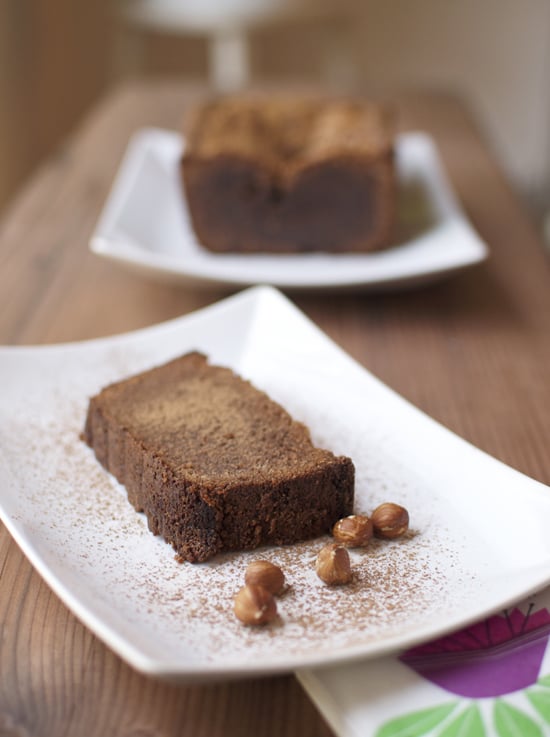 Traditionally a pound cake is exactly that: one pound each of the essential ingredients — flour, sugar, eggs, and of course, butter. The cake is pretty easy to make even for a beginner baker, and the key is to never overmix the pound cake batter. You can either layer the Nutella and cake batter to create a swirled, marbled effect or fold the chocolate hazelnut spread into the cake batter entirely.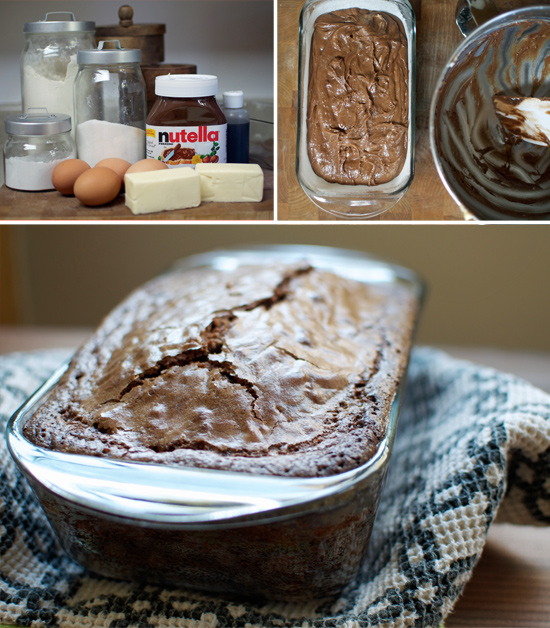 This is a dense cake, so use the toothpick trick to see if it is baked completely. Resist the urge to cut into the cake right away and be sure to let it cool for at least 20 minutes, otherwise the cake might start break apart as it cools. To serve, sprinkle with cocoa powder and pour a tall glass of cold milk. If you have a chocoholic or Nutella fiend in your life, keep reading for the recipe.
Ingredients
1 1/2 cups all-purpose flour, plus more for dusting
4 large eggs, at room temperature
2 teaspoons pure vanilla extract
3/4 teaspoon baking powder
1/4 teaspoon salt
2 sticks unsalted butter, softened
1 1/4 cups sugar
1 13-ounce jar Nutella
Directions
Preheat the oven to 325°F. Lightly grease and flour a nine-by-five-inch loaf pan, tapping out any excess flour.
In a glass measuring cup, lightly beat the eggs with the vanilla. In a medium bowl, whisk the 1 1/2 cups of flour with the baking powder and salt.
In a large bowl, using a handheld mixer, beat the butter with the sugar at medium-high speed until fluffy, about three minutes.
With the mixer at medium-low speed, gradually beat in the egg mixture until fully incorporated. Add the flour mixture in three batches, beating at low speed between additions until just incorporated.
Gently mix the Nutella into the pound cake batter. Do not overmix.
Bake the cake for about one hour and 15 minutes, until a toothpick inserted in the center comes out clean. Let the cake cool in the pan for 20 minutes. Invert the cake onto a wire rack, turn it right side up, and let it cool completely, about two hours. Cut the cake into slices and serve. Sprinkle with cocoa powder or serve with whipping cream.
Serves six to eight.
Information
Category

Desserts, Cake

Cuisine

North American