Nuttzo Nut Butter Review
Why We're Nutty For Nuttzo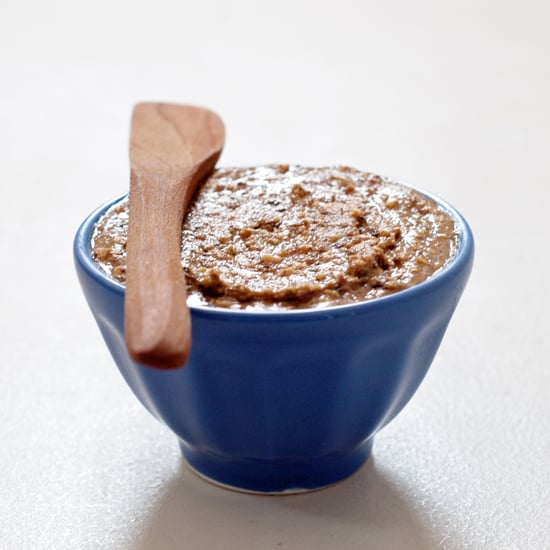 Although creamy peanut butter once ruled the supermarket aisle, today, nut butter options abound. Few, however, are as novel as Nuttzo, a new line of blended "seven-nut-and-seed butters," available in both peanut- and almond-based options. We've discovered a few favorites from this new brand; see some of our picks when you keep reading.
Nuttzo Peanut Free
A slightly chunky blend of almonds, cashews, Brazil nuts, pumpkin seeds, chia seeds, flax seeds, and hazelnuts, Nuttzo Peanut Free pleased peanut-averse and peanut-fanatic tasters alike. For those who typically eschew peanuts, this multi-seed and -nut blend was a novel departure from almond butter, thanks to its nuanced, hazelnut-heavy flavor. Just sweet and salty enough (despite no added sugar), this nut butter will be a welcome addition to our morning routines, whether swirled into oatmeal or slathered onto toast.
Nuttzo Original Creamy
Velvety smooth and creamy, Nuttzo Original Creamy looks like standard peanut butter on first glance, but when sampled on toast (or — let's be real — straight off a spoon) it's immediately apparent that other nuts and seeds have entered the mix. To be specific: cashews, almonds, Brazil nuts, sunflower seeds, flax seeds, and hazelnuts round out the spread for a product that's an intriguing twist on classic peanut butter. If you love sunflower seeds and the like, then snap up a jar; if not, then it may be wise to reconsider your purchase.