Is It OK to Bring Birthday Cake to a Restaurant?
On Party Etiquette: Is It OK to Bring Cake to a Restaurant?
Let's face it: dining out is a totally subjective experience, and I've often wished there were hard and fast rules in place for issues like splitting the bill or whether coat checks should be mandatory. The question du jour? Whether it's OK to bring a birthday cake to a restaurant.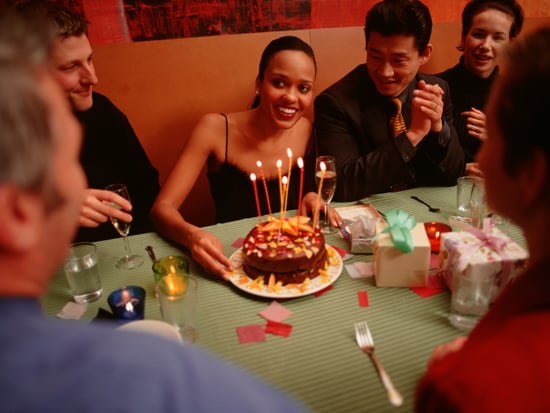 I've just turned 30, and I'm celebrating by having dinner with a dozen friends at a small, family-owned ethnic restaurant. It feels apropos to have a cake for the occasion, but since the event takes place at a restaurant, I worry that the whole cake-and-candles thing could not only be disruptive, but also put a strain on the restaurant.
Guidelines on birthday cake etiquette seem to vary. Some restaurants are happy to do it; some request a call ahead; many other high-end establishments charge an (often pricey) cake-cutting fee. Still, others think it's a practice that should be cut out entirely. "I'm always baffled by people bringing their own cake. Do you bring your own steak?" one commenter asked rhetorically on a discussion board about the topic.
I want to hear what you think: if a restaurant doesn't focus on dessert, is it OK to bring your own birthday cake, candles, and lighter to dinner? What do you think of a per-person plating fee? Please weigh in below.