Oatmeal Baked Apples
Wholesome Dessert: Oatmeal- and Brown-Sugar-Stuffed Apples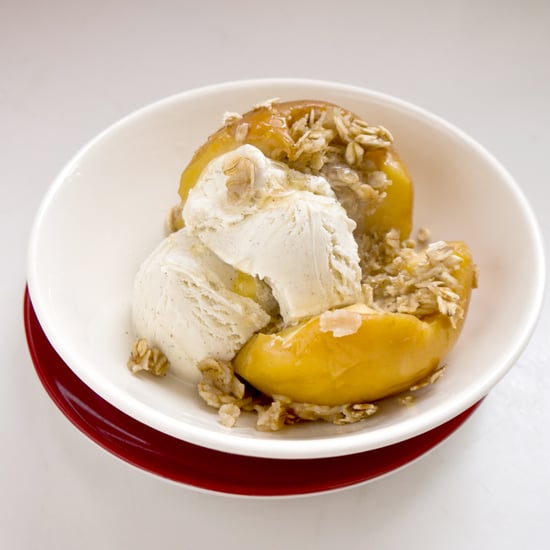 With holiday overindulgence still in the not-too-distant past, satisfy your sweet tooth with a lighter, more wholesome dessert: brown-sugar- and oatmeal-stuffed baked apples.
These apples — stuffed with fiber-packed oats, honey, and a hint of brown sugar and cinnamon — are ideal when you're craving a sugary end to your meal or a long day. Bonus: when baked up in the oven, these spice-scented fruits are sure to add another layer of coziness to your home during frigid Winter months. For the recipe, read on.
Oatmeal- and Brown-Sugar-Stuffed Apples
From Sarah Lipoff, YumSugar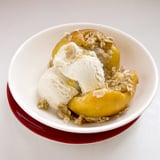 Ingredients
2 apples
1/2 cup old-fashioned rolled oats
2 teaspoons light brown sugar
1/2 teaspoon honey
4 teaspoons water
2 dashes cinnamon
Ice cream or frozen yogurt, for serving (optional)
Directions
Preheat the oven to 400ºF. Core the apples, removing a little extra of the apple to create a space for filling.
In a small bowl, combine the oats, brown sugar, honey, water, and cinnamon.
Place the apples on a sheet of aluminum foil and then use a spoon to stuff each apple with an even amount of the oat mixture, pressing the oats into the apples.
Wrap each apple loosely with aluminum foil, place on a sheet pan or heatproof dish, transfer to the oven, and bake for 30 minutes.
To garnish, serve each baked apple with a scoop of frozen yogurt or vanilla ice cream, if desired.
Serves two.
Information
Category

Desserts

Cuisine

North American