Olive Drop by Ernie Bakker
Olive Drop: Love It or Hate It?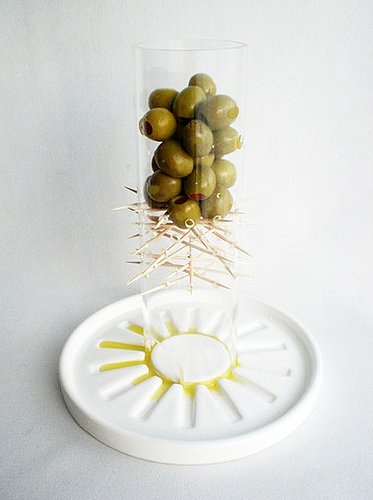 Olives are one of my favorite foods and an ingredient I always have on hand to be party ready. While I'm usually a fan of modern serving ware, I don't really know how to feel about this Olive Drop by designer Ernie Bakker. It's inspired by a children's game and the toothpicks must be pulled out before the olives can be enjoyed. It seems more artistic than practical. What do you think?