At One Australian Restaurant, iPads Replace Menus
Could the iPad Be the Menu of the Future?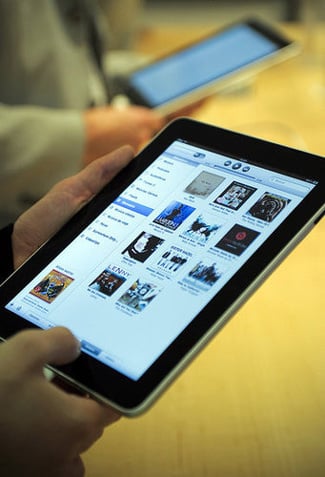 An iPad is already an Internet browser, a mobile movie theater, a photo album, and a compass — so why not make it a menu, too? Well, that's the idea at the Global Mundo Tapas restaurant in North Sydney, Australia.
The restaurant, which is based in the Rydges North Sydney Hotel, recently created a special application for the iPad that eliminates the need for printed menus. Using the application on the iPad, diners will be able to browse the menu, view images and descriptions of the food and drinks, learn recommended wine pairings, and make special requests — all with the swipe of a finger. Although it won't do away with a waitstaff, the new technology does help process menu requests and tracks inventory, eliminating options from the menu if they are sold out.
I could see this idea taking off in establishments looking to speed up service. Could you?