It Only Comes Once a Year: Irish Soda Bread My dad makes Irish soda bread once every year and it always appears in the kitchen around St. Patrick's Day. Irish soda bread is a dense bread that is quite simple to make. This traditional recipe — it's from my Irish-born great-grandmother — includes caraway seeds and raisins. While you could leave these ingredients out, they are surprisingly delicious in the bread. It's an exceptional breakfast treat especially when lightly toasted and generously buttered. It would make a wonderful hostess gift or an accompaniment to Irish stew. To check out the recipe,
.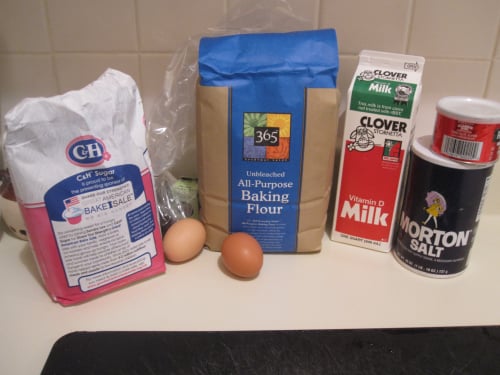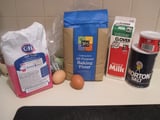 Ingredients
cooking spray or butter for the pan
2 cups flour, plus more for the pan
1/2 cup sugar
3 teaspoons baking powder
1/2 teaspoon salt
2 teaspoons caraway seeds (If you don't like them you can leave them out)
1/2 cup raisins
2 eggs
1/2 cup milk
Directions
Preheat the oven to 350°F.
Spray pan with cooking spray or rub with butter. Dust bottom and sides of pan with flour.
In a large bowl, mix together 2 cups flour, sugar, baking powder, and salt with a wooden spoon.
Stir in seeds and raisins.
With a fork lightly beat the eggs and milk.
Gradually add eggs and milk mixture to dry ingredients and stir with a wooden spoon until mixture forms a sticky, thick dough.
Turn the dough into a 5 x 9 loaf pan or a round 8-inch pan. Sprinkle a little flour on the top.
Bake for 1 hour for loaf pan or 50 minutes for round.
Turn out of pan onto wire rack to cool. Slice, serve, and enjoy!
Makes 1 loaf of bread.
Information
Category

Breads, No-Knead

Cuisine

English/Scottish/Irish