Outdoor Dinner Party Decorating Ideas
Come Party With Me: Bachelorette Dinner — The Look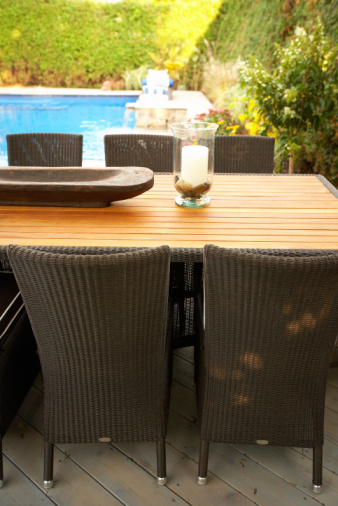 For my girlfriend's bachelorette, we'll be spending the weekend at a house in Calistoga. Thus, I'm going to let the natural beauty of the outdoors be the focal point and keep things with the tablescape simple.
A white color scheme looks clean and fresh. The table will be set with white plates, white napkins, and a versatile goblet-style wine glass that can hold white or red wine, or sparkling berry punch. The appetizers — hummus and cheese board — should be placed on a nearby smaller table with the punch bowl.
Candles set the mood and a gorgeous bouquet of vibrantly-colored flowers reminds guests that the occasion is special.