PB Crave Review
PB Crave Flavored Peanut Butters: For the Win?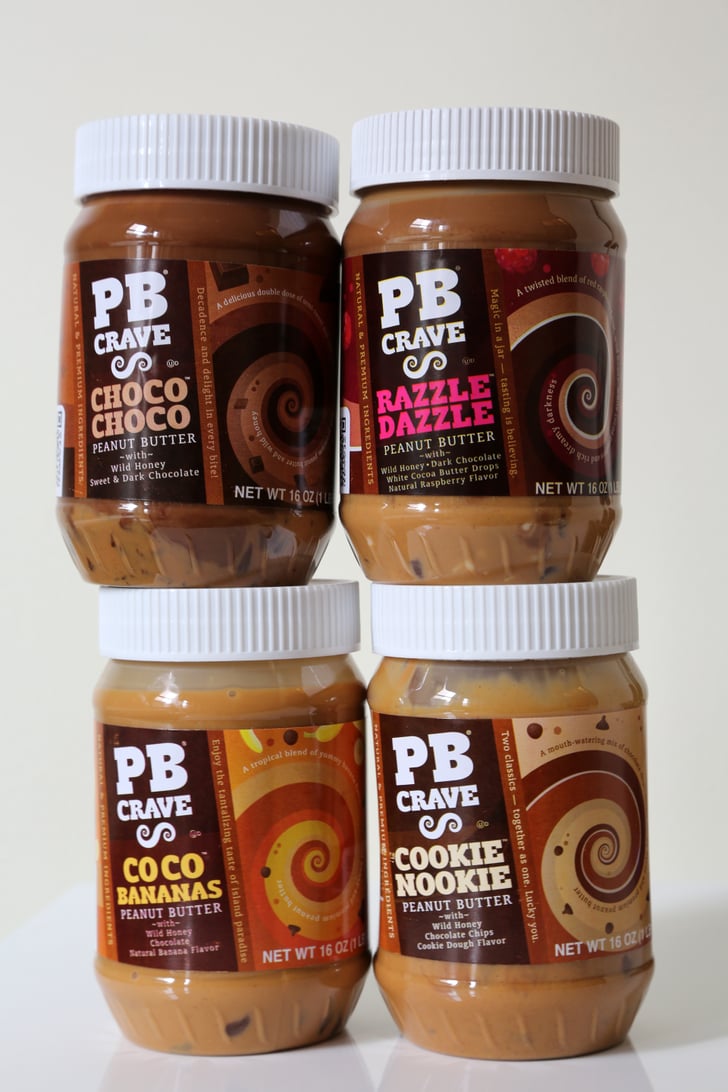 When PB Crave sent over its flavored peanut butters in dreamy flavors like cookie dough and double chocolate, we thought we were in heaven. Available at Walmart and Cost Plus for about $6 a jar, the peanut butters seemed affordable, accessible, and slightly exotic. How could anything go wrong? As it turned out, some of the flavors just fell flat. Read on to find out which ones scored high and which ones didn't.
Choco Choco
Choco Choco mixes semisweet, dark chocolate and wild honey into peanut butter. Sadly, the chocolate pieces mostly sunk to the bottom of the jar, making it nearly impossible to churn them to the top. As a result, tasters felt like there was not enough chocolate. A few noted that they would actually buy the product, but many felt like it didn't blow them away, preferring Nutella instead.
CoCo Bananas
CoCo Bananas blends peanut butter with natural banana flavor, semisweet chocolate, and honey. And it reminded us of Banana Runts! Several complained that it tasted fake, artificial, and "grody." While no one spit it out, no one was reaching for second helpings, either.
Razzle Dazzle
Razzle Dazzle incorporates natural raspberry flavoring, white and semisweet chocolates, and honey into peanut butter. Tasters recoiled from the artificial flavor and shot out one-star ratings. A few, however, didn't think it was so bad and even (secretly) admitted to liking the fake raspberry flavor. "It's like built-in jelly flavor almost, for that PB&J taste," one said.
Cookie Nookie
Cookie Nookie combines chocolate chips, cookie dough flavor, and honey into peanut butter. Is it even possible to mess that up? It's with great disappointment that our tasters found this product somewhat mediocre. Several found the artificial vanilla flavor way too overpowering, gross, and fake. Others, though, thought it nailed the salty-sweet combo, calling it the best of all four. Declared one: "FTW!"