POPSUGAR Must Have Bag Final Offer
1 Day Left To Join POPSUGAR Must Have For July!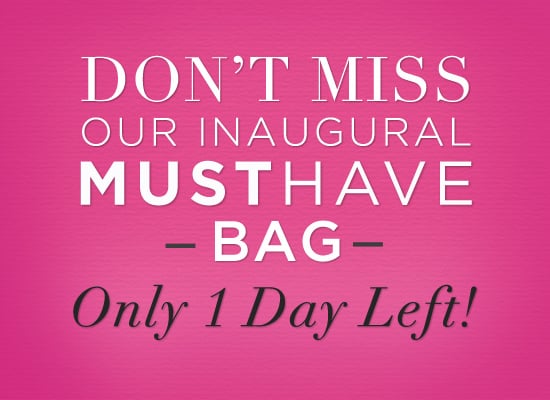 Know what your Summer is missing? The POPSUGAR Must Have bag! There's only one day left for you to join in order to get our inaugural shipment full of some of our favorite Summer goodies. In case you don't know what POPSUGAR Must Have is yet, we're so excited to announce our brand-new monthly subscription bag. For just $35 a month, we'll deliver you a bag full of our picks in fashion, beauty, home, fitness, food, and more. For five years we've been sharing our monthly picks and now we want to show you the up-and-coming brands we've discovered, as well as our tried-and-true staples, all curated by Lisa Sugar and her staff of editors. Time is running out to get our inaugural July bag, so check out tons more information and sign up here now for the POPSUGAR Must Have to get in on the fun!