Pancake Toppings
Let's Dish: What's Your Favorite Pancake Topping?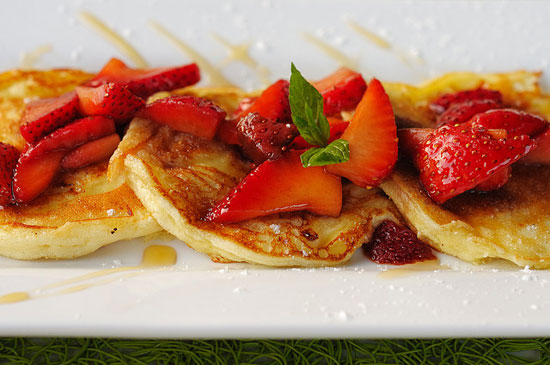 Lately I've been craving pancakes, especially topped with my favorite Summer bounty like fresh peaches or berries. Drizzle some warm maple syrup over that, maybe add a dollop of homemade whipped cream, and you've got a mouthwatering stack of cakes perfect for breakfast, brunch, or even dessert. I'm also a huge fan of pancakes topped with a blueberry syrup or compote.
So tell me, what's your favorite pancake topping?
Source: Flickr User ralph and jenny