Pasta Alternatives
Skip the Boxed Spaghetti! 6 Ways to Mix Up Your Pasta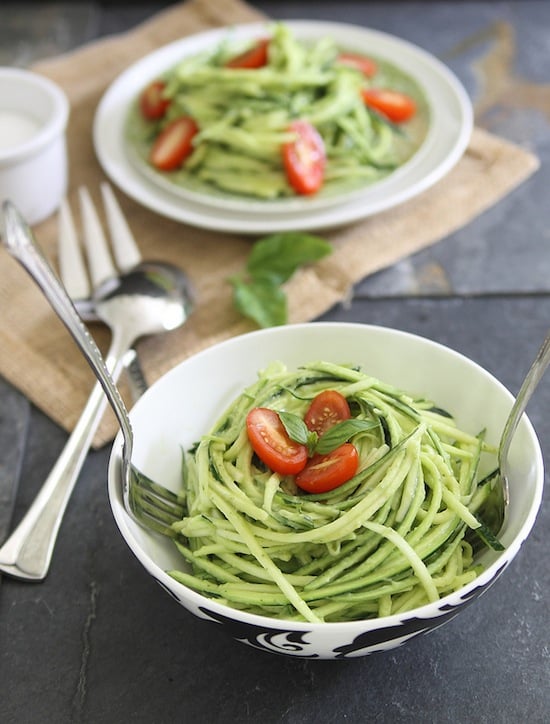 Stuck in a pasta rut? Consider these six pasta alternatives to mix things up. While boiling up a pot of the boxed stuff does the job, there are several options that are just as good, if not better. Try turning to veggies like zucchini to create a refreshing pasta salad, or adding some Asian flair to meatless Mondays with soba noodles. Whatever the occasion, these surprising alternatives are sure to add variety and pair well with your favorite sauces.
Zucchini: This lean, green Summer squash actually makes a good pasta substitute. Great with a variety of sauces, try these long, thin noodles with a creamy avocado sauce or top them with garlic and olive oil).
Soba noodles: Not just for Asian soups, buckwheat-based soba noodles taste similar to wheat pasta. The next time you have guests over, make a sesame-ginger soba noodle salad that's perfectly tailored for outdoor entertaining. Don't forget to save the leftovers! It's one of those dishes that tastes better the next day.
Spaghetti squash: Don't let spaghetti squash intimidate you; it's rather easy to prepare and is a great way to add more veggies to dinner. Just like wheat pasta, you can use it in several types of dishes ranging from cheesy bakes to seafood plates. Consider these five spaghetti squash recipes.
For three more ideas, keep reading.
Homemade noodles: Why not try making your own pasta? With tips, tricks, and a recipe from celebrity chef Fabio Viviani, homemade pasta is doable. With a food processor, a pasta press, and a few staple ingredients (four to be exact), you can have fresh pasta in a matter of minutes.
Tofu: Although it sounds shocking, tofu makes a great protein-packed "pasta" option. Shred yuba or tofu skin and drizzle spicy peanut sauce over it.
Shirataki Noodles: If you're looking to lighten up your favorite pasta dish, try shirataki noodles. They're a fiber-rich, calorie-free noodle that can be substituted in just about any pasta dish.
What's your favorite boxed pasta alternative?