Paul Qui Biography
8 Things to Know About Top Chef Texas Winner Paul Qui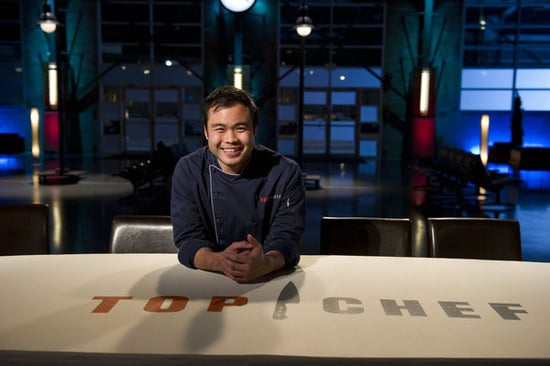 In case you missed it, last night Paul Qui took home the title on season nine of Top Chef. The executive chef of Uchiko and East Side King in Austin, TX, who won eight of the 16 elimination challenges on Top Chef Texas, beat out fellow finalist Sarah Grueneberg by coming out on top in an elimination challenge with a clam dashi broth and coconut-Thai chile ice cream.
Besides holding the champion title and being $125,000 richer, Qui now faces a higher public profile than he's ever held before. Whether you watch the show or now, there's no doubt you'll be seeing much more of him — so here are a few things you should know about the newly crowned Top Chef.
He's a James Beard Award semifinalist. Qui's been nominated as a semifinalist for the Best Chef: Southwest award and will find out if he's a finalist come March 19. Qui was named a semifinalist in the Rising Star Chef award category last year but didn't make it to the finalist round. Perhaps this year's TV win will give him the extra edge?
He hopes to expand his culinary presence. Qui has expressed interest in opening an eatery in New York someday.
For more on Qui, keep reading.
His last name rhymes with "knee." In case you're ever in a room alone with him, here's a heads up that his last name, Qui, is pronounced "kee," not "chee" or "kwee."
He's a little camera-shy. Check out a video demo of sea bass sashimi that he did back in May 2011. He gets a little tripped up by the lens, apologizing briefly, saying, "Sorry, I'm a little nervous." We're pretty sure Top Chef has helped with some of that onscreen shyness.
He grew up running down the aisles of a grocery store. According to Uchiko's website, Qui grew up with the "sweet smells of freshly baked breads in the mornings" in his parents' Manila market.
His passion's not just for food. "My passion is partly for food, but a lot of it's definitely for the industry," he said in his intro video.
In a past life, he sold a lot of weed. Yes, it's true: the chef sold weed from the ages of 15 to 22. He pursued a culinary career when he decided he needed to do something more with his life.
He's very close to his knives. Knives are important to this sushi chef, who polishes his knives on a polishing stone for 10 minutes each day. According to Qui, his knives are very close to him. His words, not ours!
Are you a fan of the latest Top Chef?