Paula Deen Has Diabetes, Report Says
The Fuss Over Paula Deen's Diabetes — and What We Can Learn From It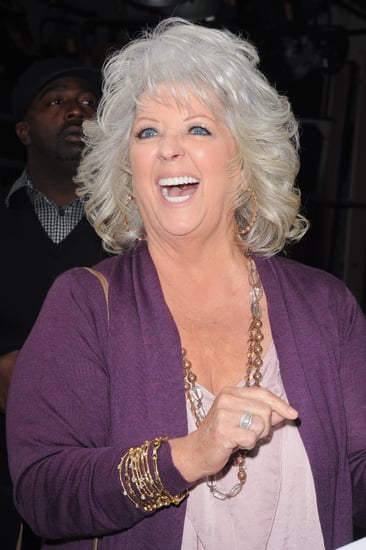 Today, the food world's gone into hyper-discussion mode over the fact that Paula Deen reportedly has diabetes. This isn't a first — we've been hearing rumors of her diabetes for a while now — but she's also reportedly signed on to be the spokesperson for a diabetes drug from pharmaceutical company Novartis.
Paula Deen, who's been dubbed the Queen of Southern Cuisine, is known for her decadent Southern dishes and her liberal use of butter without pause to any concerns about health. "I really don't worry about it," she told a reporter in one interview. Yet with increasing concern over America's obesity epidemic, her push for exceedingly rich foods has faced more than a few tough questions.
"You know, we don't eat this [stuff] every day," she said, defending herself to an unconvinced Barbara Walters in 2009. Her mantra of licking the bacon grease spoon — in moderation, of course! — has faltered. Even the Cooking Channel's admitting to that, with the debut of Not My Mama's Meals, with a lighter, healthier bent on Paula Deen dishes.
And so it comes full circle. The expected announcement is bleak, yet clear: nobody, even a personality with rock-star status like Paula Deen, is immune to health consequences. It's time to face the reality that we can't routinely succumb to indulgences, even if they're "in moderation." With almond milk and quinoa flying off shelves, we're finally starting to realize that you can't have red velvet cake every day. Maybe once a week — if you eat a bit of kale on the side, too.