Peach Recipes
Throw a Peachy Keen Party
Fuzzy, juicy peaches: we'll miss you terribly. As Summer comes to a close, it's time to bid adieu to one of our favorite stone fruits, and there's no better way to do so than with a peach party! Head to the farmer's market and pick up a load of ripe peaches to send off this sweet seasonal fruit off in style. And remember — it's not "goodbye" but "see you later."
White Sangria
Sorry, red, but there's nothing more refreshing on a Summer day than a white sangria. Grab a bottle of your favorite crisp white wine, throw in some peaches and mango, and kick off the party with a bang.
Grilled Peach Salad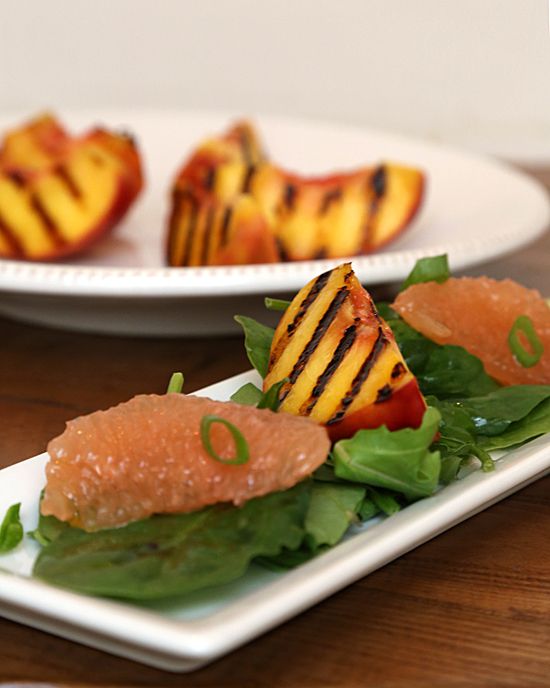 Get sizzling with a tasty grilled peach salad. Don't forget to pair it with a tangy grapefruit dressing for a sweet-savory balance.
Keep reading to see the rest of the peach party menu.
Baked Rockfish With Peach Salsa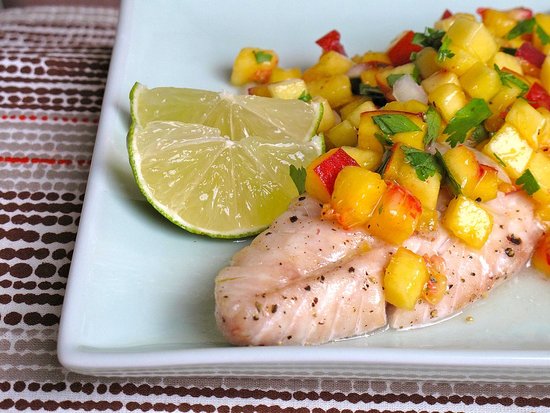 Sure, rockfish is good, but it's even better when it's topped with the best of the best. Peaches star in the salsa for this baked rockfish recipe that's light and delicious.
Summer Peach and Tomato Salad
Nothing says Summer quite like a tomato and peach salad with the addition of mint, edible flowers, and an orange vinaigrette.
Peach Blueberry Cobbler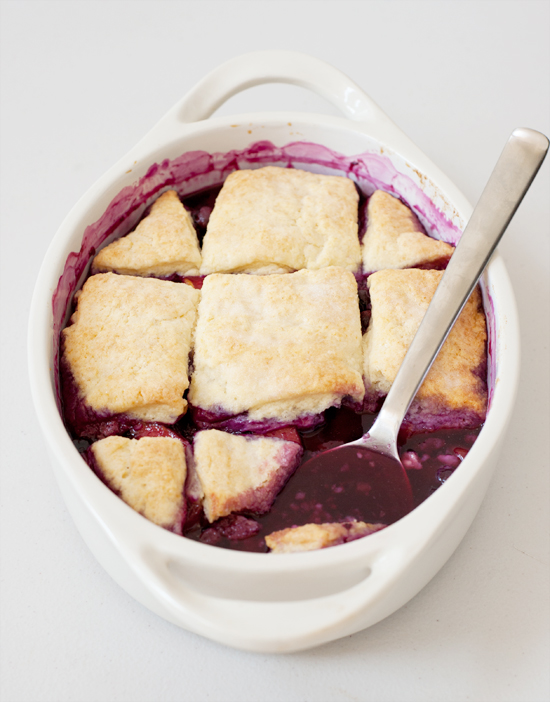 One whiff juicy of this peach blueberry cobbler and your mouth will begin to water. The fruits come together perfectly, and it's one Summer dessert that's impossible to forget.