Peanut Sauce Uses
5 Fresh Ways to Use Peanut Sauce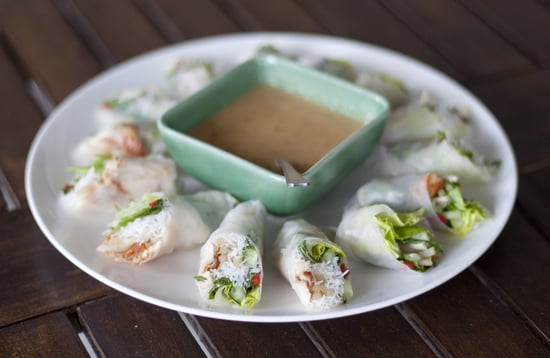 Peanut sauce is good for more than just pad thai, so if you're a fan of the Asian staple, we're highlighting a variety of ways to incorporate the sauce in different dishes. Whether you prefer to make it yourself or buy it at the store, these ideas are sure to help you come up with new, original recipes. In honor of National Sauce Month, check out these five different ways to use peanut sauce:
In a wrap: Spice up your next lunch wrap by spreading a thin layer of peanut sauce over the tortilla, then sprinkle crushed peanuts on top for an extra nutty flavor.
On a salad: Toss basic peanut sauce over your salad for a sweet, creamy dressing, or give it an extra boost by adding fresh ginger, chopped green onions, and dry-roasted peanuts.
For pasta sauce: Before you top your favorite noodle dish with peanut sauce, try thinning it out a bit by mixing it with chicken broth.
As a dip: Peanut sauce is the perfect dip for fresh vegetables, crispy tofu, meats, and spring rolls, but you can also venture out with seafood skewers or dumplings.
In a marinade: Blend peanut sauce with soy sauce, ginger, onions, and a dash of hot sauce for a delicious meat or vegetable marinade.
What do you use peanut sauce for?