Peanuts a Growing Trend on Menus
Peanuts: They're What's For Dinner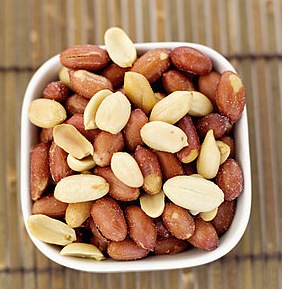 After a few rough years, it seems that peanuts are finally making a comeback on menus. According to research firm Technomic, the listing of peanuts on menus has jumped nearly 45 percent between 2006 and 2010.
With growing talk about potentially fatal peanut allergies on the rise, everything (including many schools!) put the kibosh on the legume — and a widespread salmonella scare only made things worse.
But according to Nation's Restaurant News, peanuts have begun making a showing across all food sectors, from chains like P.F. Chang's to independently owned upscale restaurants, and in everything from soups to sauces to frozen yogurt and desserts.
I'm glad to see more of this classic nut in San Francisco eateries; for instance, an upscale riff on the Snickers bar at San Francisco's Commonwealth left me blown away. Are you excited for the trend of peanut dishes?