Pecan Bacon Candy
The Only Thing Better Than Bacon? Caramelized Bacon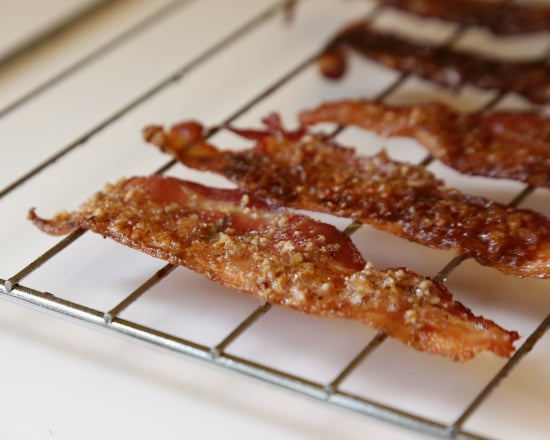 When my family friends came to visit and I began making brunch, they told me I had to try making "maple pecan bacon."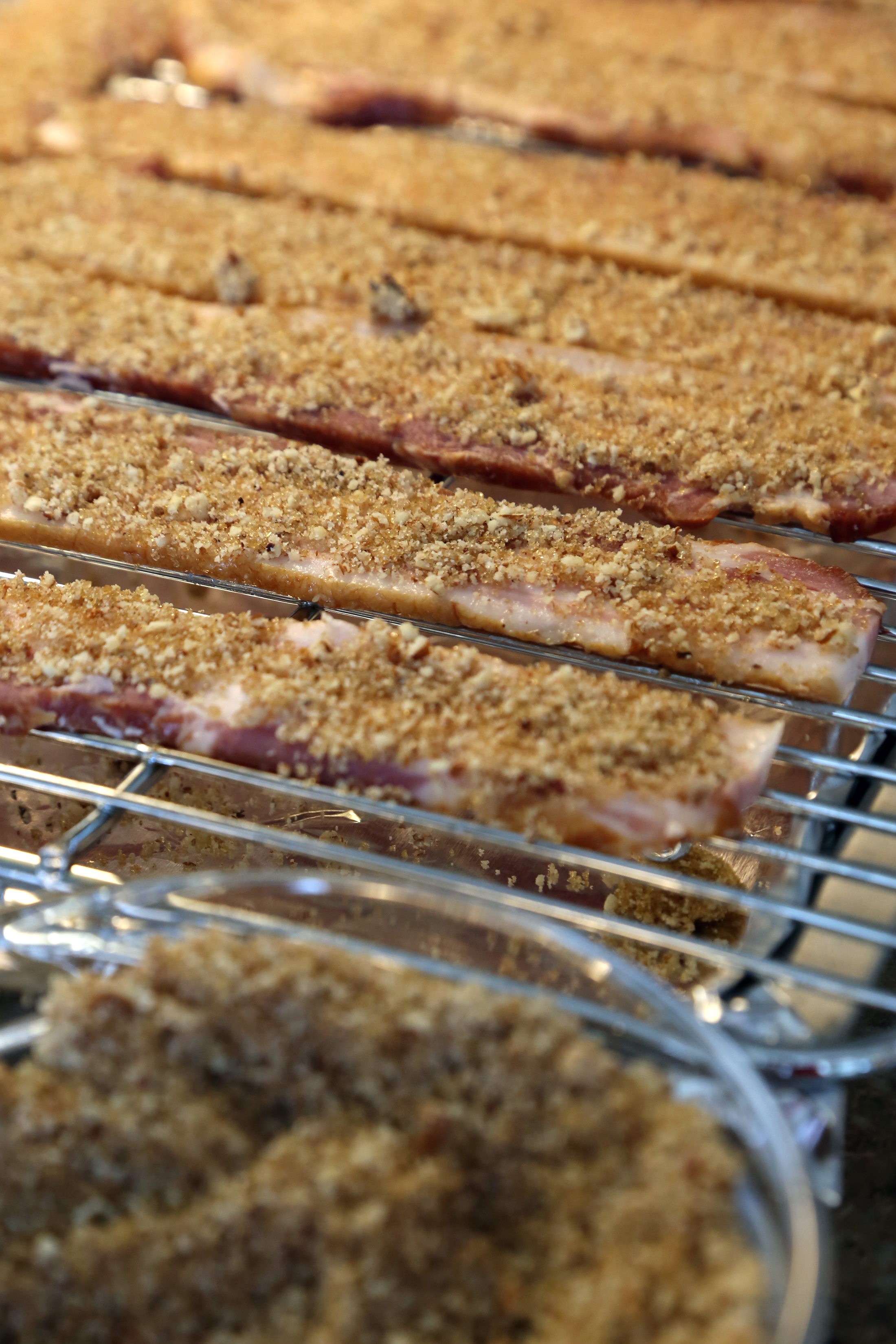 "Say what?" I asked. The ingredient list seemed pretty feasible, so instead of baking two sheet trays of plain-Jane bacon, I tried out their verbal recipe.
It's essentially equal parts brown sugar and crushed pecans sprinkled over maple smoked bacon and baked in the oven until the sugar caramelizes over the bacon, like candied bacon.
This stuff hits all the right notes: sweet, roasted, fatty, nutty. You'll wolf down three pieces or more in seconds, I assure you. Go ahead and plan to double the recipe. You won't be sorry.
Keep reading for the recipe.
Maple Bacon With Pecan-Brown Sugar
Inspired by Alton Brown
Ingredients
1 (1 pound) package thick-cut, maple-smoked bacon
1/4 cup pecans, crushed
1/4 cup brown sugar
Directions
Preheat oven to 400ºF. Wrap foil around a baking sheet with edges (to catch grease and caramelized sugar), then place a cooling rack over it. Lay bacon out over cooling rack, leaving at least a centimeter between slices.
In a small bowl, mix pecans and brown sugar until well combined. Sprinkle about a teaspoon of mixture over each bacon strip, spreading mixture to edges and pressing it down firmly (so sugar won't become clumpy when cooked).
Bake in the oven for 18-20 minutes, or until sugar has caramelized on top of bacon and bacon is golden brown. Remove from oven and allow to cool slightly before serving.
Information
Category

Meats, Breakfast/Brunch

Cuisine

North American

Yield

Makes about 16 slices of bacon