Peju Winery in Napa Carries Red and White Blend
Red and White Blends: Love Them or Hate Them?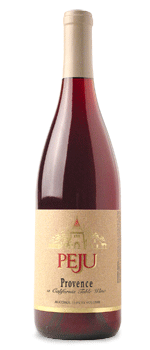 I did a wine tasting at Peju Winery a while back and was pleasantly surprised with the winery's Provence bottling — a blend of Cabernet Sauvignon, Merlot, and Zinfandel with Chardonnay and French Colombard. While purists may scoff at a red and white blend compared to a traditional Rosé, this is a tasty, goes-with-everything wine that I have on hand for Saturday park soirees and Summer barbecues. Have you tried a red and white blend? What did you think?