Pepperidge Farm Dark Chocolate Cheesecake Cookies Review
Find Out if We're Sweet on Pepperidge Farm's Newest Cookies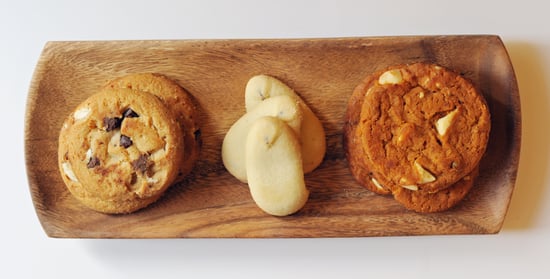 From left to right: Pepperidge Farm's Dark Chocolate Cheesecake, Boston Cream Pie Milano Melts, and Carrot Cake cookies
When our food team ripped open a package from Pepperidge Farm housing their latest — and hopefully greatest — cookie flavors, a collective "ooooooh" broke out among all members. Its new offerings include cookies inspired by dark chocolate cheesecake, carrot cake, and my personal holy grail dessert: Boston cream pie. As longtime fans of Pepperidge Farm Dark Chocolate Milanos and Chessman cookies, our expectations were high.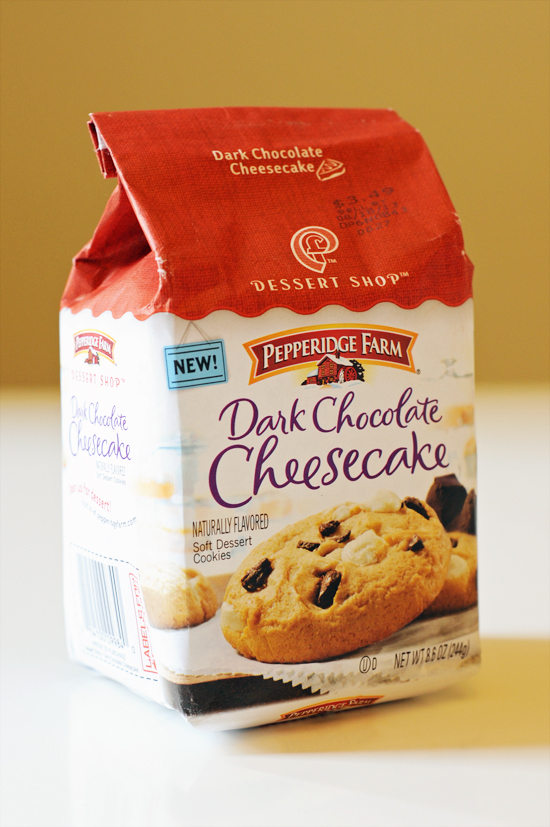 Dark Chocolate Cheesecake
These soft, doughy cookies looked scant on their promised dark chocolate element. Thankfully, our fears were eliminated on first bite. While some tasters docked points, citing their failure to resemble the promised sweet treat, most enjoyed the cookie's balance between chewy cookie, dark chocolate, and cream-cheese-flavored chunks. That said, we wished they had a more prominent cream cheese tang, and we'd have appreciated a more generous hand with the chocolate chunks. Still, as a whole, they satisfied our afternoon snack craving quite well.
Keep reading to see how the other offerings fared.
Boston Cream Pie Milano Melts
One astute taster summed up our feelings about Pepperidge Farm's stab at the iconic custard-filled cake best: "I don't hate these, but it's not true to Boston cream pie." While we had high hopes for these, they sadly fell short and did little to live up to the treat both on the textural and flavor front. Most irksome of all, if we weren't told what dessert these were meant to emulate, few would have guessed correctly. Granted, we're not sure how we'd do it better, but the not-quite-right crunchy shell and scant amount of creamy custard filling did little to make their case.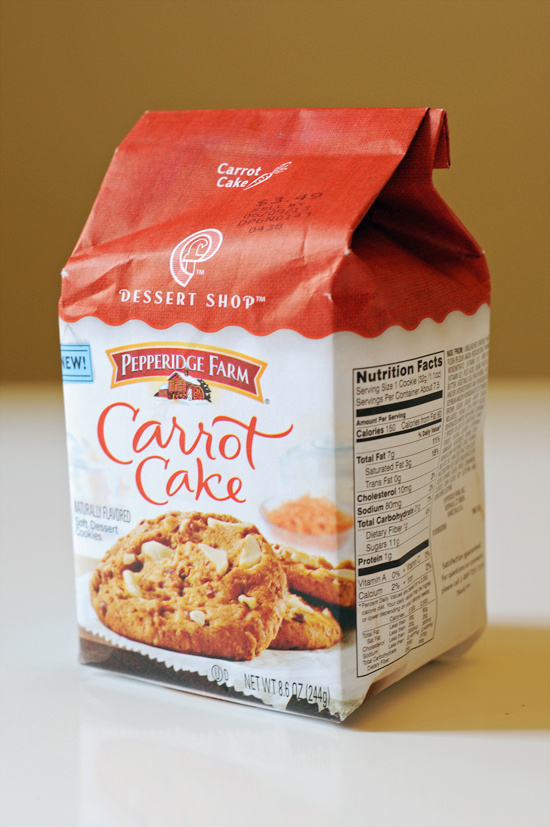 Carrot Cake
Tasters were split on their feelings regarding these chewy cookies studded with nuts and cream cheese chunks. Some applauded their true-to-life carrot cake essence, while others vehemently disagreed and felt that citrus and floral notes oddly dominated. Overall, we wished their spice level was amplified and didn't appreciate their slightly gritty texture and funky aftertaste, but might break into a bag in a pinch.