Pepsi, Frito-Lay Throwback Editions Become Permanent Items
Pepsi and Frito-Lay Find Permanence in the Past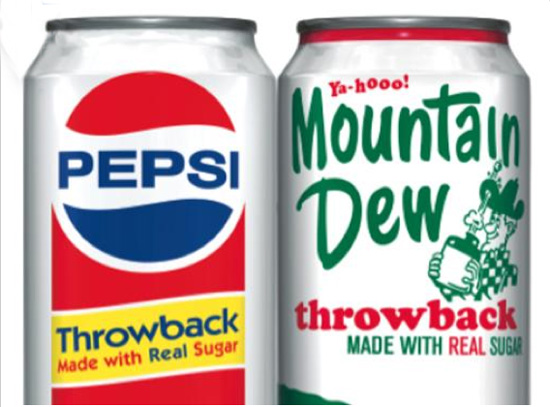 What's old is new again. At the beginning of last year, PepsiCo started an eight-week run of two drinks, Pepsi Throwback and Mountain Dew Throwback, that came in vintage packaging and were free of high-fructose corn syrup. Now, running on the success of those two special-edition drinks, Pepsi has decided to keep the past in its future.
According to Amy Wirtanen, the marketing director for Pepsi Throwback, the drinks will become a permanent part of Pepsi's beverage line. "It's a return to a simpler world," added Shiv Singh, PepsiCo's digital chief. "There's a massive teen trend around simplicity and authenticity."
Nostalgic purchases aren't just big for Pepsi: according to USA Today, yesteryear-inspired fare is blowing up in every segment from sneakers to apparel. Frito-Lay found such success in a 1980s-inspired throwback Doritos Taco Flavor that too will become permanent in the next month. I've always wondered whether the nostalgic items truly take off for their nod to the past, or simply because they're limited-edition menu items. Now, time will tell.