Pepsi Unveils 100 Percent Plant-Based Bottle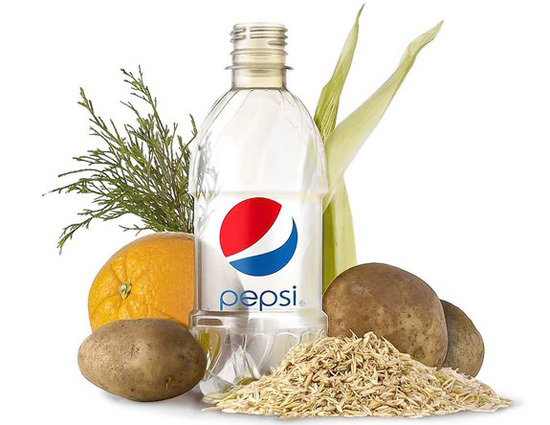 Pepsi isn't just making a killing off of the past — it's also banking on the technology of the future with a new plastic bottle made completely out of plant material.
The company claims it has "cracked the code" on a first-of-its-kind bottle made from switch grass, pine bark, corn husks, and other materials, and it purportedly looks, feels, and protects the drink in exactly the same way as traditional plastic packaging. It beats out the carbon footprint of competitor Coca-Cola's PlantBottle, which is only 30 percent plant-based.
Pepsi is even thinking further ahead: in the future, it plans to use orange peels, potato scraps, and other leftovers from its food enterprises in its new plastic bottles.