Persimmon Bread Is a Generous Gift Last weekend, I had an abundance of persimmons and decided I would make something for a friend who helped me organize an event. Luckily, I came across an enticing recipe for dessert bread made with persimmons, brandy, walnuts, and dates.
Because the recipe yields a huge batch, I altered it to make some muffins as well. The simple modification was as easy as pouring batter into muffin tins and baking for a shorter period of time. In one hour, I had muffins for the next week's breakfast, as well as a nutty dessert for my friend. To see how I did it all,
.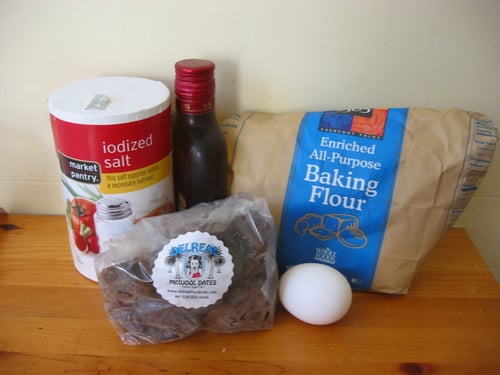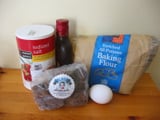 Ingredients
3-1/2 cups sifted all-purpose flour
1-1/2 teaspoons salt
2 teaspoons baking soda
1 teaspoon ground nutmeg
2-1/4 cups sugar
1 cup melted butter
Four eggs, lightly beaten
2/3 cup Cognac
2 cups puree of very ripe persimmons
2 cups coarsely chopped walnuts
2 cups chopped dates
Directions
Preheat oven to 350° F.
Mix the dry ingredients together in a large bowl.
Slowly add in melted butter, eggs, Cognac, and persimmon puree, and stir until combined. Add in walnuts and dates.
Butter and flour four bread molds, fill them about three-quarters full, and bake for about one hour. Cool the loaves in the molds and turn out on a rack. Alternately, fill a muffin tin until three-quarters full and bake 20 to 25 minutes.
Cool and wrap in foil.
Makes 4 loaves, or 1 loaf and 12 muffins. Keeps for 1 to 2 weeks.
Information
Category

Breads, Desserts

Cuisine

North American