Philadelphia Chipotle Cream Cheese Review
Meet Our 2 New Go-To Breakfast Spreads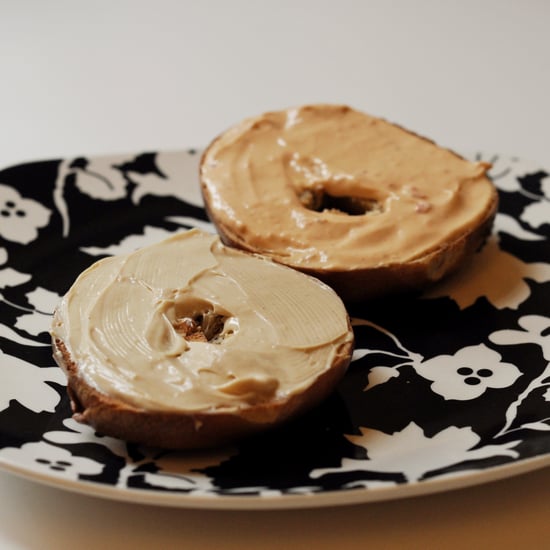 After tasting (and falling head over heels for) Philadelphia Spicy Jalapeño Cream Cheese, we've come to expect greatness from Philadelphia's line of flavored cream cheeses. And (spoiler alert) the brand's two newest additions, Cinnamon & Brown Sugar and Chipotle (each $3), don't break from the trend. Keep reading to learn which spread will bring you breakfast bliss.
Philadelphia Chipotle Cream Cheese
Intensely smoky and spicy, chipotle peppers can easily overpower more delicate flavors; but fear not, Philadelphia Chipotle Cream Cheese gets it just right. This delicately spicy spread packs the heat without setting taste buds on fire. Even our typically chipotle-averse taster got in on the fun and came back for seconds, enthusiastically praising its versatility as both a spread and dip for veggies and the like.
See the details of a spread that tastes like cinnamon buns.
Philadelphia Brown Sugar & Cinnamon Cream Cheese
If you relish the combination of tangy cream cheese icing and warmly spiced cinnamon buns, Philadelphia Brown Sugar & Cinnamon Cream Cheese deserves a place in your fridge. Compared by many tasters to the decadent breakfast pastry, this irresistible spread practically begged to be slathered on everything from a chewy, toasted bagel (try whole wheat) to crisp apple slices. And — don't judge us — it's pretty much perfect licked off a spoon.