Philadelphia Spicy Jalapeño Cream Cheese Review
Does Philadelphia's New Spicy Jalapeño Cream Cheese Pack the Heat?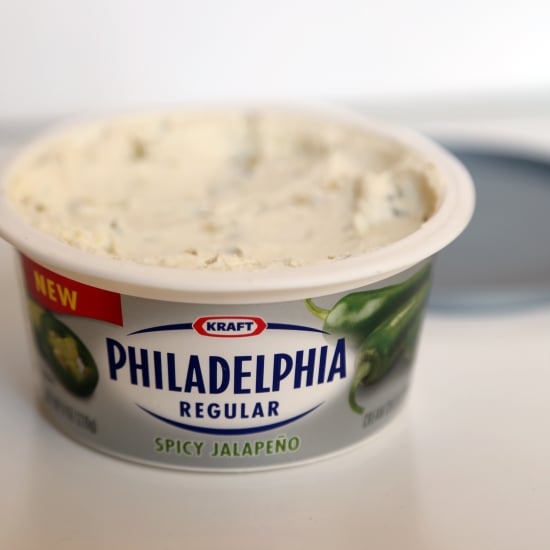 We're fans of Philadelphia Original Cream Cheese, but we have been less impressed with the new members of its brand family, like Snack Delights and Cooking Creme (eek!). So when the company sent over Spicy Jalapeño ($3), a new flavor on shelves now, we had our suspicions. Would it really taste spicy? And would we really be able to detect a true jalapeño flavor?
When I first opened the cream cheese, it appeared watery and grainy, with large green jalapeño chunks — not a very attractive sight. A few stirs with a spoon reincorporated the cream cheese, but it still had an uneven consistency, as if the jalapeños had curdled the cream cheese. However, a whiff of the container quieted my skepticism that the product had gone bad. It had that signature, slightly tangy Philadelphia cream cheese scent, with a peppery kick from the jalapeño. But did it have the flavor and texture to match? See the star rating and our taste testers' surprising response when you read more.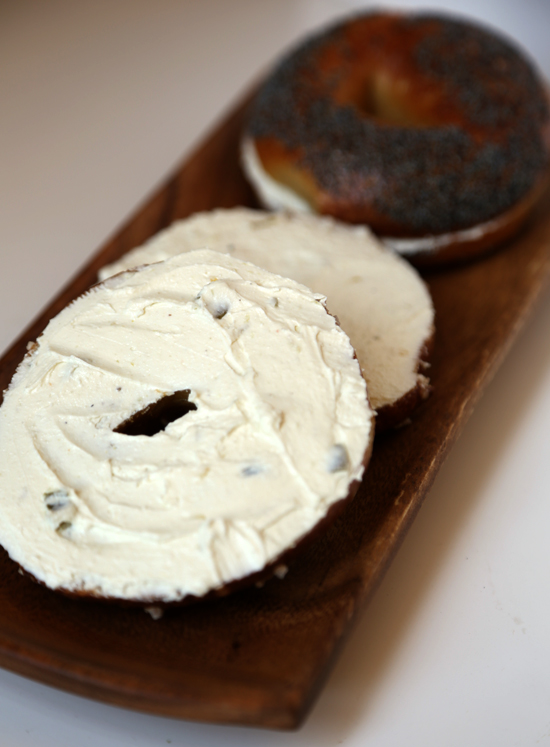 We gathered a team of eager cream cheese lovers. "Surprisingly spicy," one remarked. "The perfect amount of kick," added another. As the comments added up, we were surprised to find the jalapeño cream cheese had received overwhelmingly positive comments as tasters applauded the degree of heat. A few even joked, "If you don't like jalapeños, you have no business even trying this super spicy cream cheese." Beyond being sufficiently spicy, the creaminess and garlicky, oniony flavors helped round out the heat and made this spread "super dangerous," "phenomenal," and "really, really, really good," according to the tasters. Many mentioned they had to "restrain themselves" from eating it by the spoonful and had plans to buy a tub of the spread immediately. Only one suggested a whipped, lighter variety would make this flavor even better.
Beyond bagels and toast, imaginative tasters were quick to propose other uses for the cream cheese: spread on a turkey or fresh veggie sandwich; served alongside chips and salsa or crushed tomatoes for Cinco de Mayo; melted in a Mexican cheese dip. The appetizer ideas are endless — I've already got plans to use this as the base of a cheese ball.