Pickled Vegetables
Trendspotting: Pickled Vegetables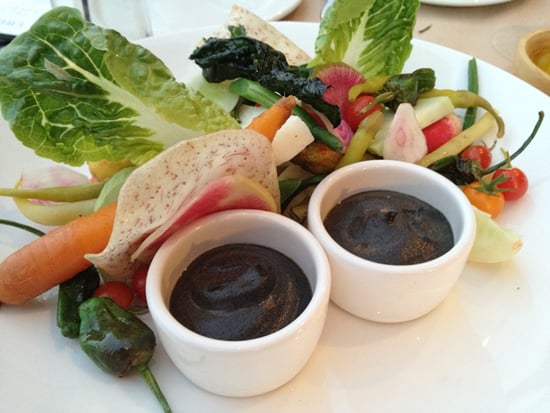 There's a new medley in town, and no it's not peas and carrots. House-made pickled vegetables have become a huge appetizer hit in restaurants. Whether it's due to the surge of gluten-free restaurant-goers who have to say no to bread and butter or the rising popularity of fermented foods, across San Francisco, restaurants like Millennium, Bar Tartine, and Mission Chinese Food are serving up pickled vegetables, which usually include cabbage, cucumber, and/or carrots. Beyond California, others like Chicago's The Publican and NYC's Gramercy Tavern offer pickled items on their menus like fennel, chard stems, and even mushrooms.
My favorite presentation thus far has been from The Thomas restaurant in Napa. The "California Crudité" features a mix of raw, pickled, blanched, and roasted veggies served with a black truffle baba ghanoush. The pickled green beans and carrots complement the spicy watermelon radish and crunchy jicama. Dipped in a black, nutty cream, the vegetable medley hits all five senses without being overwhelmingly heavy or rich. As an added bonus, the dish features another trending snack food: crisp kale chips garnish the rainbow-colored platter.
Like an intense red wine, many pickled vegetables require an acquired taste, and they aren't enjoyable for everyone's palate. But it seems as though many American diners have developed a love for the acidity of pickled vegetables and are eager to munch on more than just a pickled cucumber wedge alongside a burger. As long as "artisanal" and "house-made" are buzzwords in the food world, we expect to see pickles on the menu.