Picture of Bagel With Cream Cheese, Cucumbers, and Heirloom Tomatoes
What's Your Top Bagel Topping?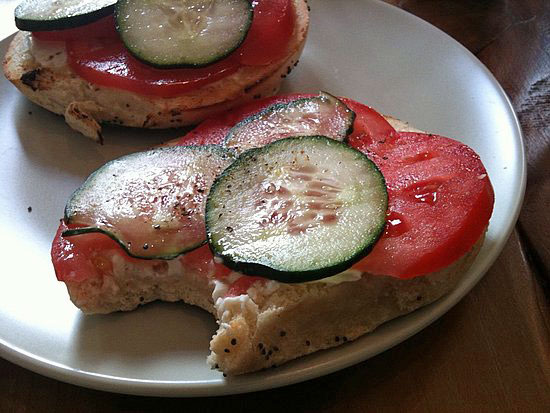 This bagel pic on the Breakfast Blog inspires me to change my bagel toppings with the seasons, taking advantage of heirloom tomatoes and cucumbers in the Summer, in addition to cream cheese. What do you like to put on your bagels?