Picture of Maple Bacon Ice Cream
Would You Eat This Bacon Ice Cream?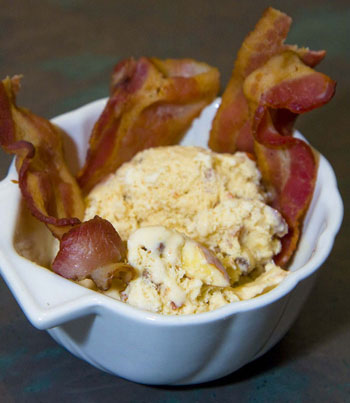 San Francisco's Humphry Slocombe is famous for its Secret Breakfast ice cream, which divinely combines corn flakes and bourbon.
Curious what other breakfasty ice creams I might eat, I stumbled on this maple almond bacon ice cream on Flickr, garnished with a hearty side of bacon.
Would you give it a shot or say hold the bacon?
Source: Flickr User IanC83