Picture of New Diet Pepsi Skinny Can
Diet Pepsi Shows Off Its New Slender Figure at Fashion Week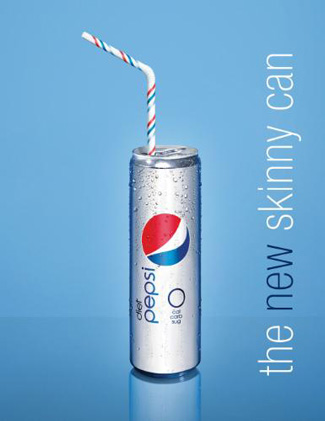 Who's the first star to make an appearance this Winter at New York Fashion Week? Why, none other than iconic brand Diet Pepsi, which has debuted a slender new look.
According to PepsiCo, the "taller, sassier new Skinny Can" is a "celebration of beautiful, confident women" and will be available come March, alongside the classic can, which won't be going away.
The redesign's already been met with some serious criticism. "Pepsi needs to can the 'skinny' equals 'beautiful and confident' marketing," wrote Brand Channel. What do you think of it? Which will you buy: the new can, or the old?