Picture of Prince William and Kate Middleton Made Out of Food
Prince William's Royal Engagement Pictures Get a Tasty Upgrade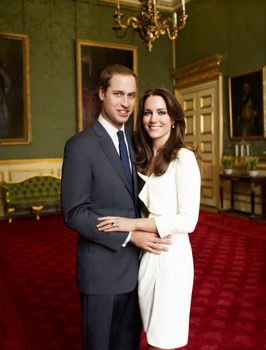 You've seen this formal royal engagement photo of Prince William and Kate Middleton; now it's time to feast your eyes on another set of images of the couple.
English artist Prudence Staite has created a unique snapshot of the soon-to-be-wed pair, and it's made entirely out of edibles. From peas to cauliflower to green beans to turkey, the tribute has everything included in the traditional English Sunday supper.
The portrait was commissioned by a UK restaurant chain. For more details, and to check out photos of the creation, head over to Slashfood.