Pictures From Milk and Cookies With Martha Stewart at 2010 NYCWFF
Milk and Cookies With Martha Stewart
Besides an assortment of savory bites and lots of meatballs, another thing I consumed in massive quantities at the Food Network New York City Wine and Food Festival was cookies. On Saturday morning, I gathered with eager kids and their attentive parents for an event entitled Milk and Cookies hosted by Martha Stewart. Over 15 of New York's top bakeries and pastry chefs set up tables with every type of cookie imaginable.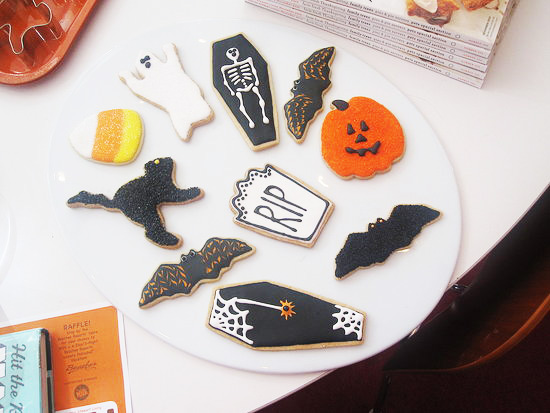 Guests were invited to enjoy as many cookies as they wanted and the Manhattan Milk Company poured a never-ending supply of milk. Stewart debuted her new cookie iPad app and was followed around by a video crew documenting the event. The best part of the soiree were the crafting tables where children could decorate and package cookies using Martha Stewart's craft tools.
To get a better look at the cookies and crafting, browse the gallery of photos after the break.