Rachael Ray [1] is the queen of making food accessible, friendly, and easy for the home cook. That's why she's developed such a massive fan base. But while at SOBEWFF [2], we asked her if there are any famous chefs she looks up to.
The food star responded, "They're not just people I look up to. A lot of them are my close friends. They're wonderful people. I'm so happy for them in their success. What's great about working in food is food's all about sharing. We are never hungry, so no one gets cranky. There's every kind of chef, but I feel very lucky, because I've met only the nice ones."
She went on to share a few of her close, famous chef friends with us. Take a look . . .
Source: Getty / Larry Marano [3]
Michael Symon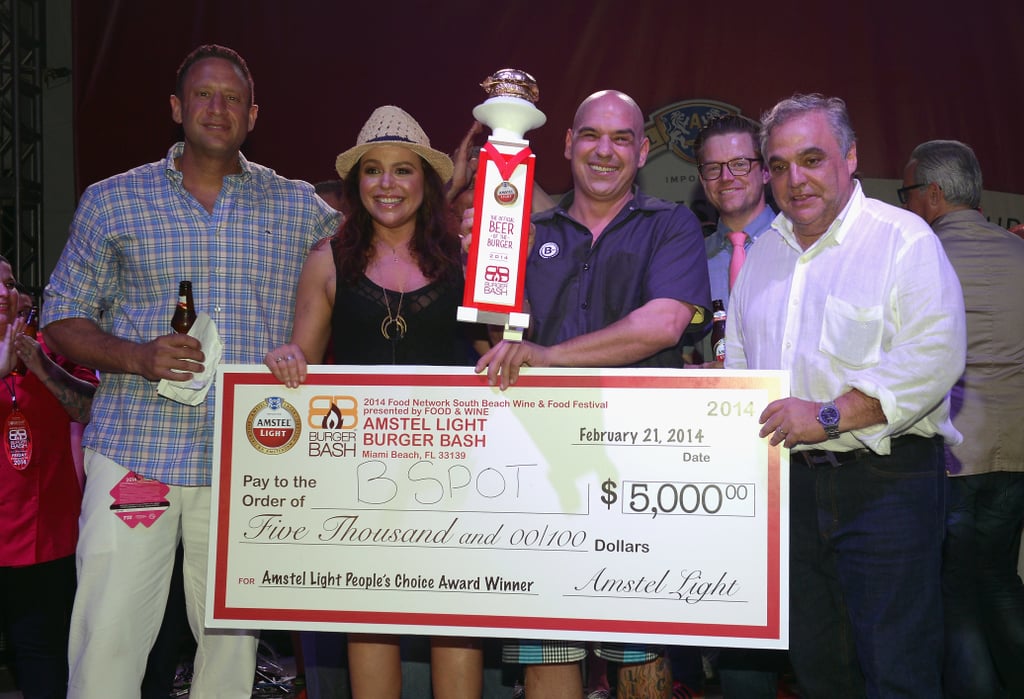 "So many of the guys here [at SOBEWFF Burger Bash]: Marc Murphy, Josh Capon, Mike Symon . . . these are my friends. I love these guys. They're on my show all the time. I'm on Mike's show all the time."
Emeril Lagasse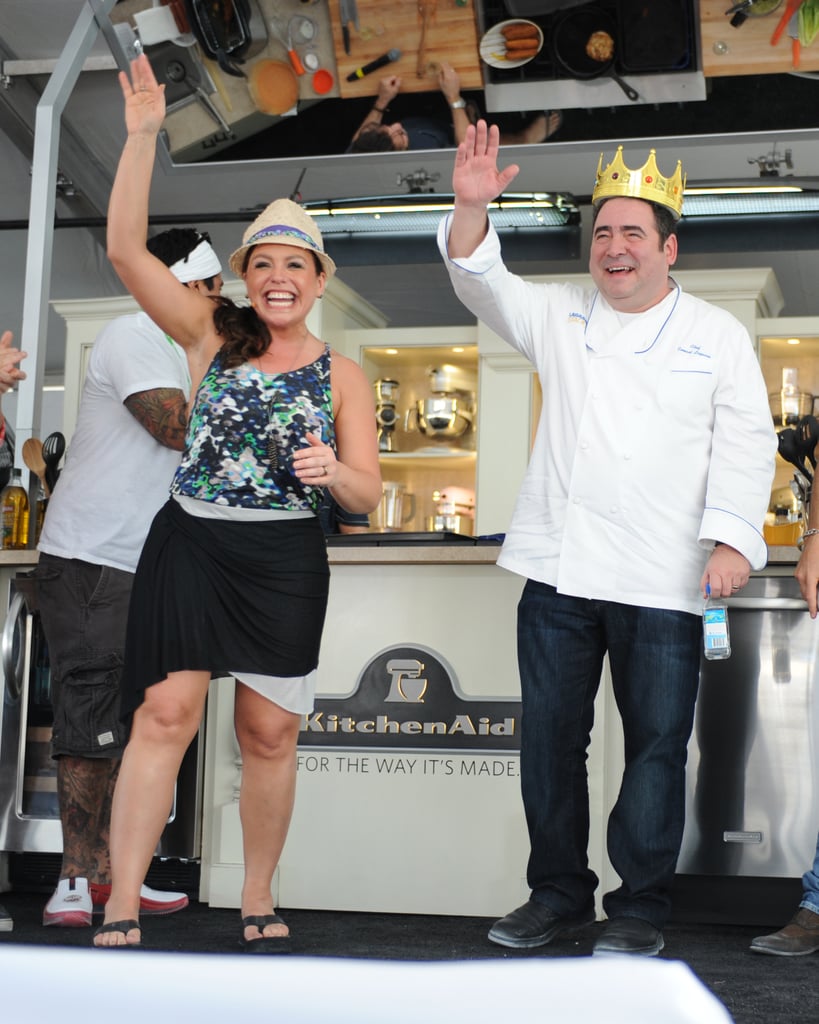 "Emeril: I think I'll always have this special place in my heart for him, because he called my mom in 100-degree heat when we were filming a Halloween [4] special in an abandoned prison. He was in a velvet cape dressed as Dracula, sweat pouring down him, and he took the time to call my mom. I think it was her 70th birthday and he sang to her, left her a full song on her answering machine."
Mario Batali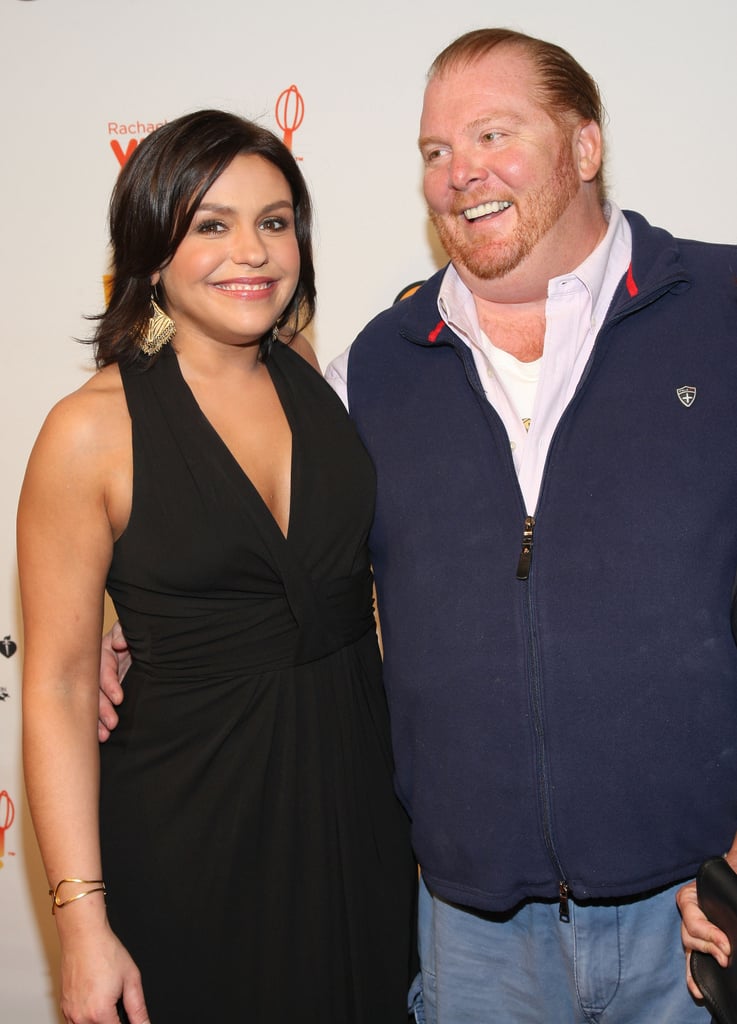 "Mario just loves life so much and he's such a good human. I think he makes everybody around him better because his heart's so big."
Bobby Flay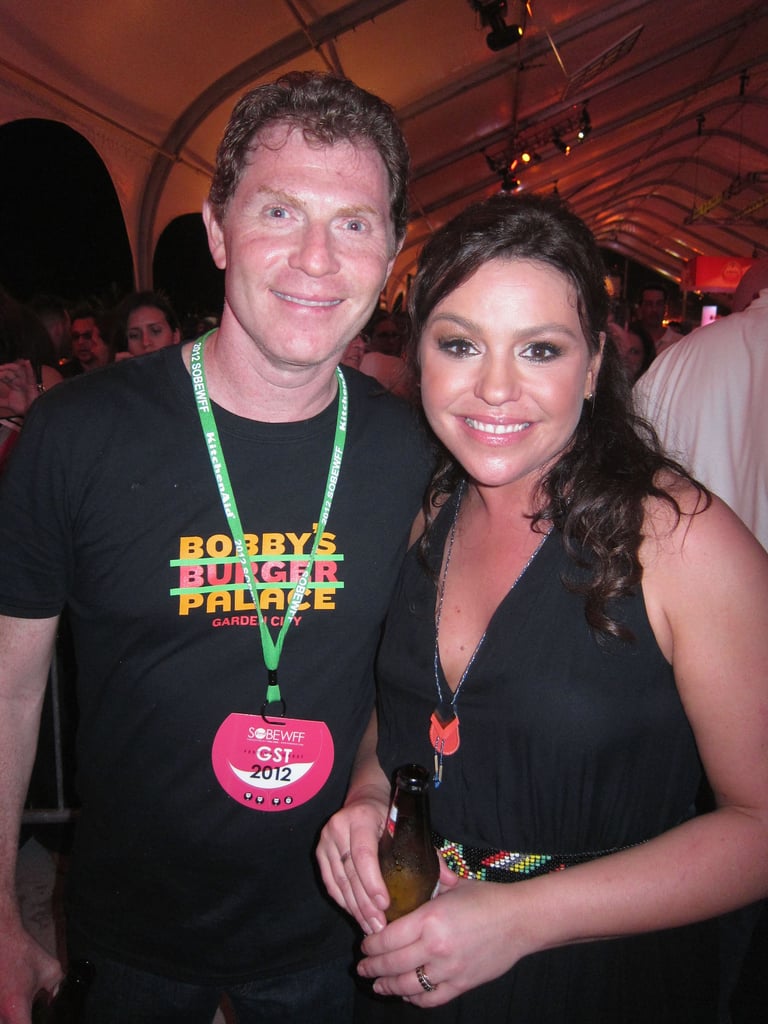 "Bobby's not here [at SOBEWFF Burger Bash] this year, but he's a cohost on our show."
Jacques Pépin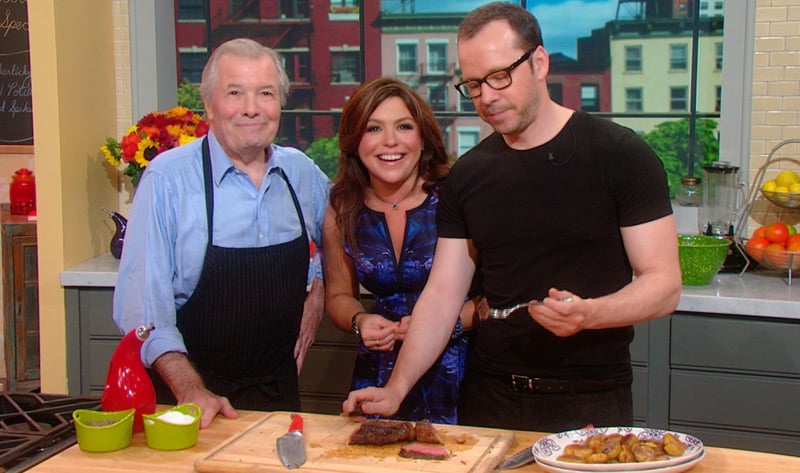 "Jacques Pépin: I can't tell you how much I idolize him, but now that I know him, it makes me cry how beautiful he is."
Source: Rachael Ray Show [5]