It'd be impossible to make it through the holiday season [1] without eating at least a few decadent desserts [2] on top of our homemade edible gifts [3]. Thankfully, Team Yum has seen so many sugary standouts in 2010 that we're well-equipped for all that Christmas baking. Want to end your meal (and your year) in an outstanding way? Then click through for some sweet inspiration.
Cranberry-Chocolate Cheesecake
While raspberry-chocolate cheesecake was hot 10 years ago, 2010's been all about the cranberry in dessert. Case in point: a cheesecake lover's dream [4], with a classic filling, chocolate wafer crust, and a tart, fruity cranberry compote topping.
Homemade Samoa Tartlets
These ice cream- and dulce de leche-topped tartlets [5] are even better than their original Girl Scout Cookie counterparts.
Princess Cake
For the most important — and we mean most important — person in your life, take the time to make a Swedish princess cake [6]. With six different components — genoise, whipped cream, pastry cream, raspberry, simple syrup, and a marzipan covering — it'll be sure to impress.
Blackberry Fool
We've got a soft spot for whipped fruit desserts, and this Calvados-spiked blackberry fool [7] is no exception.
Homemade Milanos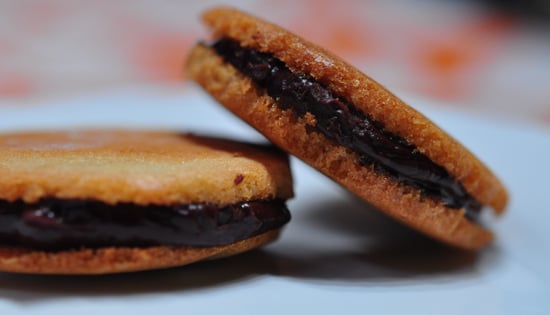 What could be better than Pepperidge Farm's Milano cookies? Why, the homemade kind [8]! The bright flavor of lemon zest make these cookies even more addictive than the store-bought kind.
Fig Tart With Orange Blossom Custard
Make the most of the venerable fig when it's in season: serve it as the pièce de résistance on a vanilla-crusted orange blossom custard tart [9].
Strawberry Thyme Panna Cotta
Third-wave desserts, like a panna cotta flavored with strawberries and thyme [10], are all the rage right now. They may sound advanced, but this cooked cream is actually quite simple to make.
Double Chocolate Mint Brownie Sundaes
The beauty of this ice cream sundae [11] — one of the top 10 desserts we've ever made! — is in its simplicity. It's just whipped cream, chocolate brownies, and mint chocolate chip ice cream.
Baileys Pots de Crème
While "pots of custard" are widely seen on sophisticated dessert menus, they're just as easy to re-create at home. This Irish-inspired version [12] combines five simple ingredients (cream, Baileys, espresso, mascarpone, and sugar) to produce a lick-the-bowl-clean kind of indulgence.
Cherry Pan Dowdy
Strawberry shortcake's delicious, but the best berries aren't available year-round. We discovered that a cherry pan dowdy [13] — made with kirsch and cooked cherries — makes for the perfect perennial cream-and-cake dessert.