Pictures of Solerno Blood Orange Liqueur Launch and Bocce Ball Party
Lowballs, Highballs, and Bocce Balls With Solerno Liqueur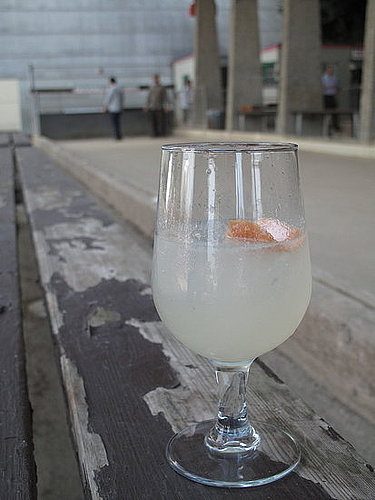 Although it's cooling off elsewhere in the US, the sun's just now starting to shine in Fog City. Solerno Blood Orange Liqueur took great advantage of the wonderful Bay Area weather when the company held a late-afternoon happy hour at a set of bocce ball courts overlooking the San Francisco Bay.
Solerno is the world's first blood orange liqueur, and it's made in Sicily with garnet-red oranges known as Sanguinellos. Although the liqueur's been around for a couple of years already, they wanted to show off the spirit's capabilities with some new cocktails.
On hand was Jacqueline Patterson, a revered San Francisco mixologist who put her bar chef skills to work crafting exclusive cocktails with the liqueur. So was Ryan Farr of 4505 Meats, whose roasting pig lured many hungry onlookers. To see more of the event, read on.