Pie Tips From Pastry Chef Tim Nugent of Scala's Bistro
Easy as Pie: 6 Tips From Tim Nugent of Top Chef: Just Desserts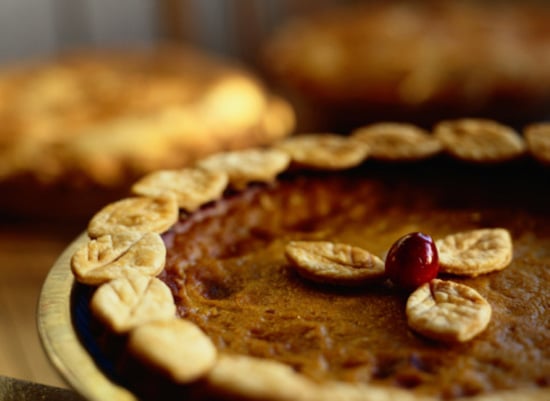 Want to get on the family's good side this turkey day? Then bake a pie! Sweet, buttery, and comforting, these pastries are a wonderful closing statement to an all-out meal. While it isn't too late to bake up your favorite recipe, pie can be a delicate balance of art and science. So to help you get started, we enlisted Tim Nugent, pastry whiz at San Francisco's Scala's Bistro and Top Chef: Just Desserts season one contestant. His tips for maximum pie finesse here.
Toss all the fruit in a bowl with the sugar and thickening agent before filling the shell. "This gets everything coated with a little starch," Nugent explains.
Use tapioca starch as the thickening agent. This applies in particular with berries: "Fresh berries are really wet and need it."
Always chill the whole pie before baking. "I put it in the freezer for 30 minutes to ensure the edges don't fall," the pastry chef says.
Use a glass pie pan. This way you can monitor the color on the bottom.
Start at a higher temperature: This sets the dough. You can lower the heat later.
Use pork fat or beef fat in place of shortening. Nugent guarantees: "It'll make the pie crust even more flaky."
What are your best pie tips?
Source: Thinkstock, Kimpton Hotels