Pig Candy Recipe
Billionaire's Bacon Is Porky Heaven on a Plate We recently declared bacon to be our editor's pick for top trendy ingredient of 2008. To honor the new titleholder, I thought I'd pay homage to my favorite ingredient by making a dish that highlights its pure essence.
When Sugar staffer MandyWH first sent me this recipe, I had to pinch myself to make sure I wasn't dreaming. It reminded me of the bacon at my favorite brunch spot in the world! The bacon is chewy, crispy, caramelized, and lick-your-fingers delicious. It would be a delightful appetizer at a football-watching party. To make your own priceless billionaire's bacon,
.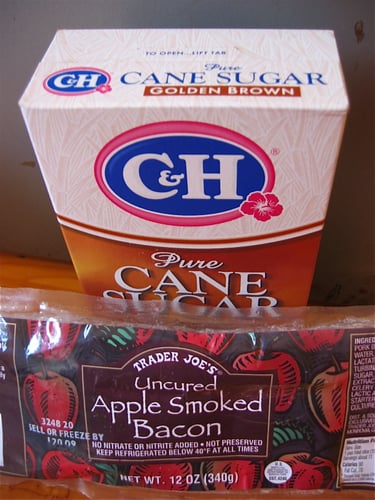 Billionaire's Bacon
From Saveur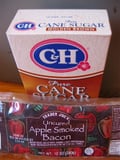 Ingredients
1 lb. bacon
1 1/2 cups light brown sugar
Directions
Separate strips of bacon and blot dry with paper towels. Put sugar into a wide dish. Coat both sides of bacon in sugar, firmly pressing sugar into each strip. Lay bacon out on sheet pans as coated (some sugar will fall off).
Cook bacon in a preheated 425° oven, turning once, until browned and lacquered, about 15 minutes. Transfer to a lightly oiled sheet pan to let cool. Break slices into thirds.
Serves 8 to 10 as an appetizer.
Information
Category

Meats, Appetizers

Cuisine

North American