Pilsner Urquell Review
Beer of the Day: Pilsner Urquell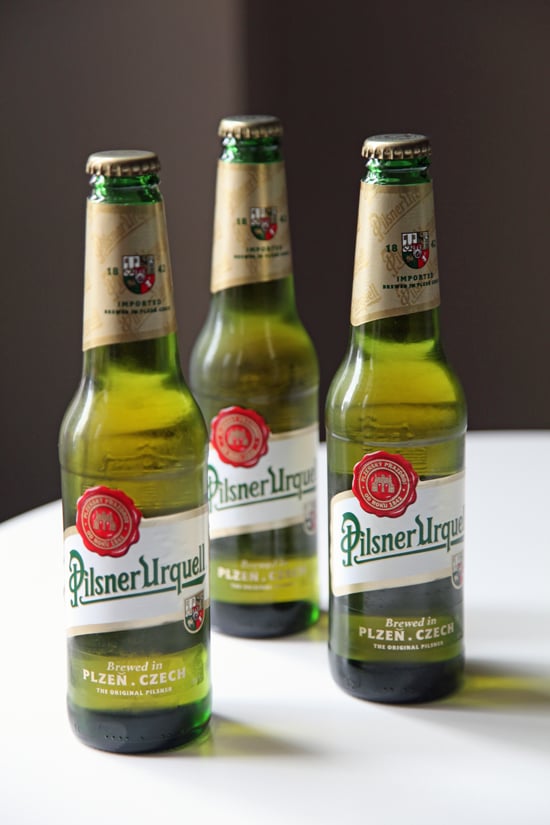 Time for a little history lesson (it'll be fun, I promise!): on Oct. 4, 1842, the first pilsner was born in the town of Pilsen, Czech Republic. That seminal pilsner we speak of is, of course, Pilsner Urquell ($8 for 6), whose name literally means "the pilsner from the original source."
Since then, imitators have been brewing up beers in this frothy, balanced, and eminently refreshing style in full force. While they do say that imitation is the sincerest form of flattery, I, like many, hold a soft spot in my heart for the original. So when we cracked open a few bottles for an officewide taste test, I was only slightly surprised at the general outcry of praise for the Bohemian brew.
Keep reading to learn why we're so smitten.
While there is plenty to love about the grassy, crisp tipple, I particularly appreciate how balanced its flavor profile is: neither its floral, spicy hops nor its yeasty grain flavors predominate the palate. A bit hoppier than many of its pilsner brethren, it's still mild enough to please those who generally avoid bitter flavors while avoiding a bland one-note predicament. All in all, this is a real crowd-pleaser, so what are you waiting for? Make this brew your favorite tonight!
One last note: make sure to either consume these bottled brews in a timely manner or store them in a dark place, as the light green glass bottle lets in more light than darker glass will, and light plus time equals spoilage.