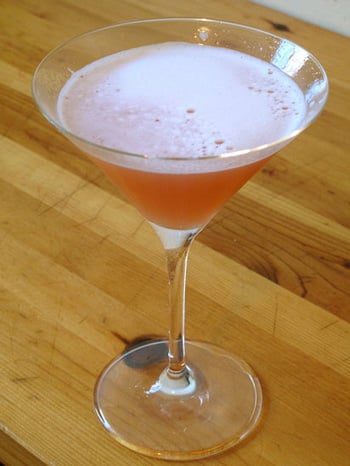 Following the recent deep cleaning of my refrigerator, I've been making a concerted effort to use up all the ingredients I have in my house before buying anything new. Now, at least a couple times a week, before I decide what to make, I go hunting in my pantry and refrigerator to see which items I've already got.
Yesterday, I had a hankering for a fruity cocktail and got creative with the beverages under my roof. I used pineapple juice left over from Singapore slings, some Grey Goose, and a splash of an Italian aperitif. The result was ultra-refreshing, with a nice layer of citrusy bitterness courtesy of the Campari.
In honor of the beautiful San Francisco Sunday, I named it Sunday Best. For the easy recipe, keep reading.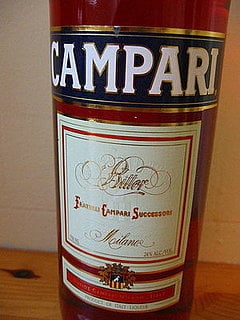 Sunday Best
From Susannah Chen
Ingredients
1 1/2 ounces vodka
1/2 ounce Campari
4 ounces pineapple juice, preferably fresh
Pineapple wedge, for garnish (optional)
Directions
Combine all ingredients in a shaker with ice. Shake vigorously and strain into a martini glass. Garnish with a pineapple wedge if desired. Enjoy while still frothy.
Makes 1 cocktail.
Information
Category

Drinks, Cocktails
Do you have any tipples that are worth raising a glass to? Be sure to share your drink recipes and favorite cocktail sightings with us in the YumSugar Community!