Pistachio Trivia and Fun Facts Quiz
Can You Crack This Pistachio Quiz?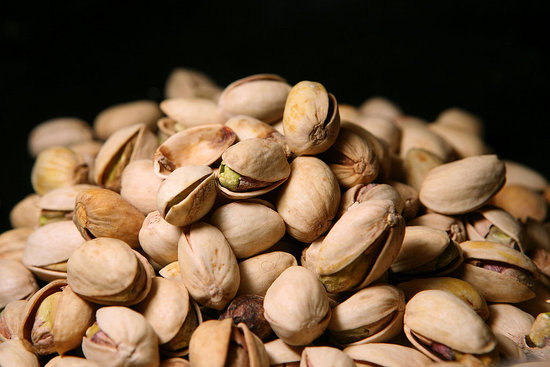 Happy Friday — and World Pistachio Day! Since the year began, pistachios have literally been popping up everywhere in San Francisco. And while I've always loved to eat them, I realized I don't know much about their existence at all.
Upon further research, I discovered some pretty entertaining facts about these nuts. For instance, in China, they're known as the "Happy Nut." Another trivia tidbit: they're enjoyed with an apéritif in France, but favored with a cold one in Russia. What else is there to know about the grand pistachio? See if you can nail the rest of the fun facts when you take this quiz.
Can You Crack This Pistachio Quiz?
In China, pistachios are often given as a gift during what holiday?