Poll: How Do You Feel About Slow Cookers?
Slow Cooker: Love It or Hate It?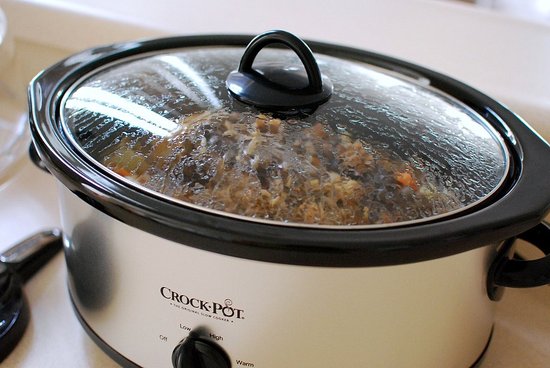 "What's the point of a slow cooker?" a friend recently asked me. "I don't get how cooking with one is any different from cooking in a Dutch oven." I can see her point, especially when a recipe calls for browning meat in a pot before simmering in a slow cooker. Worse yet, I hate slow cooker recipes that have a cooking time of one hour. In these cases, you might as well use the stove. But I do love the convenience of dumping something into a machine in the morning, and returning to a fully-cooked meal at the end of the day (for recipe ideas, check out our Sunday Slow Cooker series). How do you feel about slow cookers?
Source: Flickr User love♡janine