Poll: What Do You Think About Credit Card Cutlery?
Credit Card Cutlery: Love It or Hate It?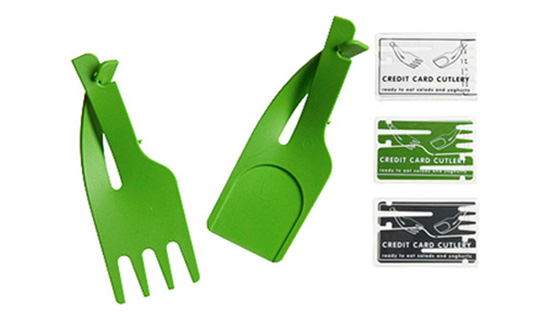 Are you always eating on the go? If so, next time you find yourself with acute pangs of hunger, be prepared with some extremely portable silverware. Meet Credit Card Cutlery ($12). Barely bigger than an ATM card, this piece of plastic instantly transforms into fork and spoon. The Ineke Hans concept is pretty cool — until you think about how many compostable forks and spoons you could pick up for the same price. Would you consider investing in some Credit Card Cutlery?